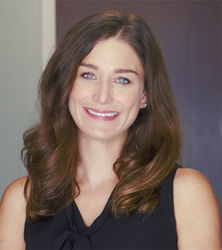 AUSTIN, Texas (PRWEB) May 11, 2021
The offerings in reconstructive cosmetic repair at Buckingham Center for Facial Plastic Surgery are growing thanks to Dr. Erin Smith. This skilled surgeon has received her board certification as an otolaryngologist. The qualifications required to become a board-certified surgeon are well worth celebrating.
To become approved by the American Board of Medical Specialties, or ABMS, the surgeon must complete four years of college, four years of medical school, and five years of residency in the field. Additionally, once certification has been achieved, the honored physician must maintain a continuous program of professional growth and development to keep their board certification.
A board-certified plastic surgeon with otolaryngology expertise can provide therapies including otoplasty, or reshaping of the ear cartilage, facial implants to repair bone loss from cancer or congenital abnormalities, and rhinoplasty/septoplasty, or the repair of the inside and outside of the nose for best look and function.
Thanks to the hard work of Dr. Smith, Buckingham can now offer repair of conditions including
● birthmarks and other skin surface repair
● cleft lip and palate, as well as other congenital deformities of the face
● protruding or unbalanced ears
● uneven or unbalanced smile, whether due to structural imbalance, scarring, or paralysis
Dr. Erin Smith is a native of Mississippi and received her undergraduate from the University of Mississippi, pairing biochemistry and psychology. Her Masters of Science was earned at Tulane in New Orleans. In gaining her certification, Dr. Smith has studied surgeries of the Head and Neck at the University of Mississippi and the American Academy of Facial Plastic and Reconstructive Surgery in Beverly Hills. During her time in California, she built skills in reconstructing and repairing rhinoplasty or nose repair, facial paralysis repair, and skin cancer repair and reconstruction.
As with all the professionals providing both surgical and non-surgical cosmetic treatments at the Buckingham Center, Dr. Smith holds a goal of helping patients to be confident by looking like the best version of themselves. Her passion for cosmetic repair is tied to building confidence and symmetry in the face; this includes reducing factors that may detract from the bright eyes or friendly smile of a patient as well as repairing paralysis such as Bell's Palsy that lead to an unbalanced appearance.
In addition to the remarkable surgical skills offered by Dr. Smith and others at Buckingham Center, this facility offers a wide variety of non-surgical therapies. For patients interested in cosmetic therapy outside of surgery, options include skin tightening and firming techniques, Botox procedures, and laser therapies. For those who struggle with hair loss, Buckingham offers hair restoration treatments.
Dr. Smith is happily married and has three daughters. They all enjoy the outdoors, live music, water sports, and travel. They also love to try new cuisines together. She has served on medical missions in Bolivia and volunteered at clinics in many communities where she has made her home.
###
No matter your cosmetic concerns, being confident in the skill and care of your surgeon is critical to your future happiness, both in the procedure and in your appearance. Contact Buckingham Center for a conversation about your cosmetic concerns and goals. You deserve to be comfortable and confident in your treatment choice.