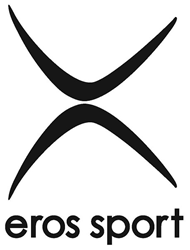 Eros Sport Core Energy shorts are designed in California and manufactured in the USA.
Laguna Niguel, CA (PRWEB) August 26, 2014
Premium Fitness Clothing Brand, Eros Sport releases its high quality cross training "Core Energy Shorts" for men. The Eros' shorts are designed for athletes who practice multiple sports. The Eros Sport Core Energy shorts are best for yoga, pilates, boxing, dance, swimming and running. The shorts feature an adjustable waist band, looser fit in the legs, complete mesh liner, and breathable fabric. Workouts are cooler and more comfortable with breathable fabric. Core Energy shorts come in charcoal or black with blue contrast stitching that gives the designs a pop of color. The shorts have an arched panel in the back to give them a fashion forward look. Core Energy shorts are slim fitting to keep all of the man in place during active workouts.
Eros Sport is focused on customer service and repeat customers. They are accomplishing this by delivering high quality products. Core Energy shorts are designed in California and manufactured in the USA. Eros' designers understand the unique needs of male athletes because they are also men. Every Eros Sport product is inspected several times for quality before it is shipped to the customer. Free shipping is offered online at the Eros Sport website. Returns and exchanges are accepted up to 60 days of purchase. Customers have recommended Eros' products so much that Eros is experiencing 25% month over month growth. Eros Sport wants to be known for high quality athletic apparel.
About Eros Sport
Eros Sport is a premium athletic apparel brand focusing on the unique needs of men. Every Eros Sport product is designed by men for men. Quality, breathable fabrics are used for cooler, more comfortable workouts. Eros Sport designs are fashion forward with clean, sleek lines. Contrast stitching is used to give a subtle pop of color. Workouts are better when you feel that you look good. Eros will be adding more styles every few months. Visit http://www.erossport.com to see the whole collection.
Register for Eros Sport newsletter at https://2cc1b4.campgn5.com/Eros-Sport-Newsletter-Signup.