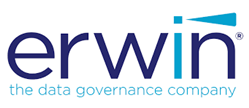 erwin customers are powering comprehensive data governance initiatives, cloud migration and other massive digital transformation projects with erwin DI.
MELVILLE, N.Y. (PRWEB) December 03, 2020
erwin, Inc., the data governance company, today announced a new version of the erwin Data Intelligence Suite (erwin DI), including enhancements to the user interface (UI), plus new artificial intelligence (AI) and self-service data discovery capabilities. The new erwin DI makes it easier for organizations to tailor the solution to meet the unique needs of their data governance frameworks, identify and socialize the most valuable data assets, and expand metadata scanning and sensitive data tracking.
"erwin customers are powering comprehensive data governance initiatives, cloud migration and other massive digital transformation projects with erwin DI," explains Adam Famularo, erwin's CEO. "It facilitates both IT- and business-friendly discovery, navigation and understanding of data assets within context and in line with governance protocols. Now erwin DI provides organizations with even more flexibility to ensure the software fits their unique frameworks and workflows because one size does not fit all when it comes to data governance."
Backed by a flexible metamodel and deep metadata-driven automation, erwin DI uniquely addresses both IT and business data governance needs to harness opportunities and safeguard against risks. It combines and then raises the visibility of business and physical data assets in a framework that is flexible but always in sync and therefore sustainable. Then stakeholders from across the enterprise can discover, manage, and collaborate on the most relevant and valuable data assets.
erwin DI was evaluated by Gartner for the 2020 "Metadata Management Solutions Magic Quadrant," which names erwin as a "Leader" for the second consecutive year. The report cites "data governance is the primary use case for erwin metadata management solutions."
The latest erwin DI release builds on prior 2020 updates with:

New role-based and governance assignment capabilities, making it easier for an organization to tailor erwin DI to its data governance needs and framework
Enhanced UI, workflow and search to speed navigation, asset discovery, contextual understanding and data governance management
Expanded AI capabilities to enrich metadata scanning and speed the handling of sensitive data for automated GDPR and CCPA compliance programs
Greater visibility into business and data lineage through new vantage points, filters and drilldowns
Improved socialization and collaboration features to increase business user engagement and capitalize on organizational data quality knowledge
More administrative tools to efficiently onboard new users and roles, manage access rights, and address audit requests
Learn More:

About erwin, Inc.
erwin provides enterprise modeling and data intelligence software enabling customers to discover, understand, govern and socialize their data to mitigate risks and realize results. The erwin EDGE platform creates an "enterprise data governance experience" for IT and business collaboration in driving meaningful insights, agile innovation, risk management and business transformation. Integrated data modeling, data governance, enterprise architecture and business process modeling capabilities ensure information flows to the right people to guide smart decisions. With erwin, government agencies, financial institutions, healthcare companies and other global enterprises can unlock their potential by maximizing the security, quality and value of their data assets.