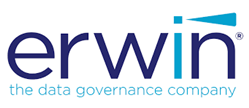 Working together, erwin and Microsoft can help you get a handle on disparate data, put it in one place, and then determine how to do something meaningful with it.
MELVILLE, N.Y. (PRWEB) December 08, 2020
erwin, Inc., the data governance company, today announced that its collaboration with Microsoft now will span across its data management and enterprise architecture products to help customers modernize their data architectures, successfully complete digital transformation efforts, and improve analytics and reporting. The expanded collaboration includes:

Additionally, erwin Evolve supports enterprise architecture and business process documentation and analysis for Azure-based projects. In fact, erwin Evolve running on Azure itself supports some of the largest digital transformation initiatives, including those at CoreLogic, Fidelity and HSBC.
During erwin's virtual conference in October, erwin and Microsoft presented a session on the power of the CDM that included a demonstration of how to create a data lake for disparate data sources, migrate all that data to it, and then provide business users with contextual views of the underlying metadata, based on a CDM-enriched business glossary. The simulation also discussed the automatic generation of scripts for ETL tools, as well as the auto generation of data lineage diagrams and impact analysis so data governance is built in and continuous.
"Digital modernization and business transformation requires a broad spectrum of capabilities, especially as organizations are still trying to manage the radical disruption unfolding because of the global pandemic," notes Adam Famularo, CEO of erwin, Inc. "Working together, erwin and Microsoft can help you get a handle on disparate data, put it in one place, and then determine how to do something meaningful with it. We can absolutely help you answer the fundamental questions of what data and where, so you can unlock its value and that includes taking rich metadata and making it more relevant to the business for overall data intelligence."
"erwin's support of Microsoft technologies helps organizations across industries modernize their IT infrastructures," explains John Macintyre, Director of Product Management for Microsoft Azure Synapse. "Data management and enterprise architecture are key to ensuring the success of any modernization effort, but especially the adoption of cloud data platforms. We look forward to continuing work with erwin so our customers can benefit by discovering, understanding and using their data assets to greater advantage."
Learn More
Watch erwin & Microsoft: The Power of the Common Data Model.
Request an erwin Cloud Catalyst cloud-readiness assessment.
Register for a free trial of erwin Evolve.
About erwin, Inc.
erwin provides enterprise modeling and data intelligence software enabling customers to discover, understand, govern and socialize their data to mitigate risks and realize results. The erwin EDGE platform creates an "enterprise data governance experience" for IT and business collaboration in driving meaningful insights, agile innovation, risk management and business transformation. Integrated data modeling, data governance, enterprise architecture and business process modeling capabilities ensure information flows to the right people to guide smart decisions. With erwin, government agencies, financial institutions, healthcare companies and other global enterprises can unlock their potential by maximizing the security, quality and value of their data assets.