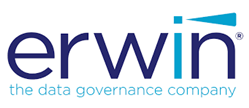 erwin Cloud Catalyst simplifies the move to the cloud by removing barriers, lowering cost, reducing risk and decreasing the time to value of migrating to these modern data stores.
MELVILLE, N.Y. (PRWEB) September 17, 2020
erwin, Inc., the data governance company, today announced the availability of erwin Cloud Catalyst, a suite of cloud migration and data governance software and services to help organizations quickly and safely migrate their data from legacy, on-premise databases to the cloud and then govern those data assets throughout their lifecycle.
"Many of our customers are moving their databases and applications to public, private or hybrid clouds to modernize and scale their processing and storage capabilities, as well as reduce costs, encourage remote collaboration and enhance security, support and disaster recovery," said erwin CEO Adam Famularo. "The new erwin Cloud Catalyst offering is the industry's only software and services suite that automates the complete cloud migration and data governance lifecycle – from the reverse-engineering and transformation of legacy schema to moving bulk data to cataloging and lineage. This metadata-driven suite automatically finds, models, ingests, catalogs and governs cloud data assets."
erwin Cloud Catalyst is comprised of erwin Data Modeler (erwin DM), erwin Data Intelligence (erwin DI) and erwin Smart Data Connectors, working together to automate every step of cloud migration and data governance, including data mapping, cataloging and lineage. It supports such popular cloud platforms as Snowflake, Microsoft Azure and Google Cloud.
With the erwin Cloud Catalyst Suite, you can:

Migrate Database Schema: erwin DM reverse-engineers legacy database implementations and efficiently and accurately re-targets them for cloud deployment.
Move Bulk Data: These erwin data models are ingested into the erwin DI data catalog and integrated with source-to-target mappings that are then utilized to automatically generate ETL to accelerate the process of data migration.
Repoint ETL/ETL Conversion: ETL mappings are modified to fit the future-state code type. Automated ETL code generation creates the XML and/or scripts for the chosen ETL/ELT tool.
Continuously Govern Data Assets Out of the Box: Once the data transformation is complete and the new cloud system is live, you have deep and detailed metadata management with data lineage, a flexible business asset framework (terminology, policies, rules, etc.), and an out-of-the-box, governed experience for any new cloud data platform, warehouse or lake.
"erwin Cloud Catalyst will simplify the move to the cloud by removing barriers, lowering cost, reducing risk and decreasing the time to value of migrating to these modern data stores," adds Famularo. "Powered by our award-winning data modeling and data intelligence capabilities, erwin Cloud Catalyst will help customers address not only regulatory compliance but also better risk management, more agile business transformation or any of the other benefits strategic data governance provides."
If your organization is considering cloud migration, request an erwin Cloud Catalyst demo.
And join us for erwin Insights 2020 on October 13-14, with sessions on Snowflake, Microsoft and data lake initiatives powered by erwin Cloud Catalyst.
About erwin, Inc.
As the data governance company, erwin provides enterprise modeling and data intelligence software to help customers discover, understand, govern and socialize their data to mitigate risks and realize results. The erwin EDGE platform facilitates IT and business collaboration in driving actionable insights, agile innovation, risk management and business transformation. We help government agencies, financial institutions, healthcare companies and other enterprises around the world unlock their potential by maximizing the security, quality and value of their data assets.