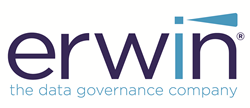 Today's data modeling is not your father's data modeling.
MELVILLE, N.Y. (PRWEB) January 08, 2020
erwin, the data governance company, today released a new version of erwin Data Modeler (erwin DM), the world's No. 1 data modeling software for designing, deploying and understanding data sources to meet modern business needs. This is the first in a series of new products the company will announce in Q1 to demonstrate innovation across its enterprise modeling and data governance and intelligence software suites.
erwin DM is an award-winning data modeling tool used to find, visualize, design, deploy and standardize high-quality enterprise data assets. Discover and document any data from anywhere for consistency, clarity and artifact reuse across large-scale data integration, master data management, metadata management, Big Data, business intelligence and analytics initiatives – all while supporting data governance and intelligence efforts with:

Metadata and schema visualization to mitigate complexity and increase collaboration and literacy across a broad range of data stakeholders
Integrated business and semantic metadata authoring to augment physical asset metadata in the data catalog and accelerate data stewardship effort
Design task automation and standardization to improve business alignment, ensure data integrity and simplify integration
"Today's data modeling is not your father's data modeling," explains Adam Famularo, CEO of erwin. "While it's always been the best way to understand complex data sources and automate design standards and integrity rules, the role of data modeling continues to expand as the fulcrum of collaboration between data generators, stewards and consumers. That's because it's the best way to visualize metadata, and metadata is now the heart of enterprise data management, as well as data governance and intelligence efforts."
Teradata, a decades-long partner of erwin, uses erwin DM to develop industry data models, as well as to implement those models into Teradata's flagship product, Vantage. According to Bill Matera, Director of Industry Data Modeling at Teradata, "For more than a decade, erwin DM has been a key element of Teradata's industry data modeling offering – an important part of Teradata Vantage, which combines analytics, data lakes and data warehouses into a single, unified platform. erwin's innovation in data modeling achieves the expectation we set for all Teradata products and we fully support its vision that data intelligence drives a smarter, well-governed and data-literate enterprise."
erwin's data modeling business continues to expand, with more than 250 new logos added across several industry sectors in 2019. The company's initial acquisitions and its own organic R&D have fueled strong year-over-year growth, particularly in support of data governance and data intelligence programs as global enterprises invest in new ways to use data to their strategic advantage. And erwin recently was recognized as a Leader in Gartner's "2019 Magic Quadrant for Metadata Management Solutions" report.
Being able to visualize any enterprise data asset from any location via a single interface is the first step, aided by erwin DM and its ability to automatically generate data models and database designs to increase efficiency and reduce errors. With an integrated view of conceptual, logical and physical data models, both business and technical stakeholders can understand data structures and their meaning.
The new erwin DM features include:
A modern, configurable workspace so users can customize the modeling canvas and optimize access to features and functionality that best support their workflows, including ribbon menus, tabs for navigating between multiple models, and customizable UI elements such as icon colors
Support for and model integration from major databases to work effectively across platforms and reuse work product, including native support for Amazon Redshift and updated support for the latest DB2 releases, certification for the latest MS SQL Server releases, and model exchange (import/export) to/from a wide variety of data management environments
Modeling task automation that saves modelers time, reduces errors and increases work product quality and speed, including a new scheduler to automate the offline reverse-engineering of databases into data models, New Quick Compare templates as part of the Complete Compare feature to compare and synchronize data models and sources, new ODBC query tool for creating and running custom model and metadata reports, and design transformations to customize and automate super-type/sub-type relationships between logical and physical models
erwin DM also integrates with the erwin Data Intelligence Suite (erwin DI) to automatically harvest the metadata in erwin data models for ingestion into the data catalog for better analytics, governance and overall data intelligence.
Learn More:
Start a free trial of erwin DM.
Download a complimentary copy of the Gartner Metadata Management Magic Quadrant report.
Subscribe to the erwin Expert Blog.
About erwin, Inc.
As the data governance company, erwin provides enterprise modeling and data intelligence software to help customers discover, understand, govern and socialize their data to mitigate risks and realize results. The erwin EDGE platform facilitates IT and business collaboration in driving actionable insights, agile innovation, risk management and business transformation. We help government agencies, financial institutions, healthcare companies and other enterprises around the world unlock their potential by maximizing the security, quality and value of their data assets.