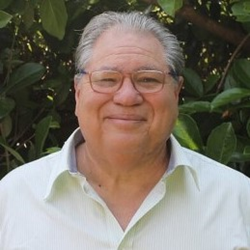 SAN DIEGO (PRWEB) November 19, 2019
eSAT Global™, which is developing the smartest way to connect millions of devices from space, announced today the appointment of Rick Somerton as Regional Director ANZ. The development of eSAT's technology has been continuing rapidly and Australia and New Zealand are viewed as key early markets.
Rick was previously CEO and founder of IoT OZ which was the Asian regional licensee for Ingenu's terrestrial based LPWAN business. During this time Rick built an extensive network of ecosystem partners across a range of Asian territories and partnered with Chinese investors in the establishment of the first independent LPWAN project in China utilising Ingenu's RPMA technology.
Rick commented, "I am hugely excited to join the team at eSAT. With less than 1% of the earth's surface covered by terrestrial LPWAN networks there is a rather large gap to be covered. eSAT is on a short trajectory to having its full global network in place with unrivalled low latency, costs and battery life to challenge the best terrestrial networks, giving it a huge market advantage."
Executive Chairman of eSAT, David Lyon, said of Mr. Somerton's appointment. "eSAT has now reached a stage where we are ready to commence the implementation of our go-to-market strategy. We view Australia and New Zealand as two advanced markets with significant opportunities in Agriculture, Mining and Energy. We are fortunate to have Mr Somerton on board; he brings a depth and breadth of experience in the IoT connectivity market equalled by few and we expect he will play a key role in delivering the benefits of eSAT throughout the region."
About eSAT Global
eSAT Global's mission is to bring disruptive direct-to-satellite connectivity to low cost IoT devices. eSAT is led by satellite industry veterans with a track record of bringing successful multi-billion-dollar communications products and services to market.
The direct-to-satellite connectivity solution is built around eSAT's patented architecture using existing and highly reliable GEO MSS satellite platforms. Designed from the ground up for Internet of Things (IoT) applications, the eSAT solution requires no terrestrial infrastructure or back-haul, while providing global coverage. IoT devices equipped with eSAT communications modules directly communicate with GEO MSS satellites at a transmit power level comparable to that of a car key fob, enabling years of operation on a single battery. Due to eSAT's breakthrough innovations, hundreds of millions of IoT terminal devices can be simultaneously supported by the eSAT system worldwide.
With its patented protocol designed for efficient use of satellite resources, eSAT technology enables the lowest cost for multiple modes of operation such as sensing, tracking, alarm reporting and command and control. Latency below two seconds is supported for time-sensitive applications. This unique combination of low cost, low latency, and global coverage is not matched by any other existing or proposed IoT connectivity solution, including the many proposed Low Earth Orbit (LEO) satellite systems.
Contact Information
David Lyon
Executive Chairman
Email: David.Lyon@esatglobal.com
Australia and New Zealand
Rick Somerton
Regional Director, ANZ
Email: Rick.Somerton@esatglobal.com
Phone: +61 411758973