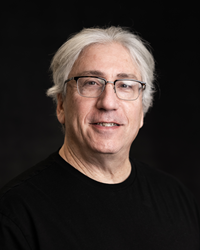 MILFORD, Mass. (PRWEB) February 20, 2020
Enterprise Strategy Group (ESG), a leading IT analyst, research, and strategy firm, will present research during a session next week at RSA Conference 2020 in San Francisco, CA.
Senior Principal Analyst and ESG Fellow, Jon Oltsik, together with Information Systems Security Association (ISSA) International President, Candy Alexander, will share results from the fourth annual ISSA/ESG survey on the challenges cybersecurity professionals face. The session, 4th Annual Life and Times of a Cybersecurity Pro—Is It Getting Better?, will take place at 1:30pm PT on Thursday, February 27 and include a look at trend data year over year.
"Cybersecurity is constantly evolving. And as it evolves, so too do the challenges security professionals encounter," said Jon Oltsik, Senior Principal Analyst at ESG. "This session aims to share insights around exactly what cybersecurity professionals are up against today and how they are coping with the stresses of their jobs. As we enter the fourth year of this report, the data gathered has mapped out important trends about the people behind the scenes that we look forward to sharing during this year's session."
In addition to Jon's session, ESG will lead another cybersecurity conversation at the analyst firm's second annual RSAC breakfast event. During this invite-only exclusive event on February 27, the ESG team will share insights on some of the most important cybersecurity trends that are top of mind for CISOs. Topics covered during this breakfast will include incident readiness realities, cloud-scale security analytics, leveraging DevSecOps to secure cloud-native applications, and more. To request an invitation, please send an email to lauren.childers(at)esg-global(dot)com.
For more information on ESG's cybersecurity research practice and recent reports, please visit ESG's website.
About ESG
Enterprise Strategy Group (ESG) is an integrated technology analyst, research and strategy firm providing market intelligence and actionable insight to the global technology community. ESG is increasingly recognized as one of the world's leading and most influential independent analyst firms.