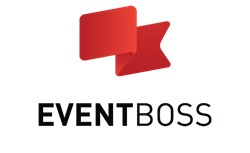 "The efficiencies that EventBoss creates are found throughout the entire event lifecycle, and we are excited to help our clients remove the administrative minutiae, capture better on-site data, and focus on delivering the best consumer experiences and results."
CHICAGO (PRWEB) May 14, 2019
Adding to its suite of experiential marketing software, today eshots launched EventBoss™, a productivity app that reinvents the approach to how events are planned, managed, and analyzed to make field and office teams more successful in achieving event performance goals.
Built using input from field, agency, and brand client teams who have executed some of the country's largest consumer events, eshots created a user experience that handles many of the challenges of event management within a single app. The result is time savings, consistent information, and more efficient experiential teams.
"EventBoss reinvents how event marketers approach their events, now that they have access to a dedicated app that gives them a 360-degree view," said Gretchen Paige, Chief Revenue Officer of eshots. "The efficiencies that EventBoss creates are found throughout the entire event lifecycle, and we are excited to help our clients remove the administrative minutiae, capture better on-site data, and focus on delivering the best consumer experiences and results."
Planning: Bring Disconnected Tools Under One Roof
When all event information is centralized, the planning process becomes significantly faster and more efficient. EventBoss brings together many of these processes and puts them into a single place, eliminating the need to support several tools.
In addition, EventBoss lets experiential marketers archive key learnings and other event artifacts to ensure future ideas for improvement are not lost in the next planning cycle.
Managing: Integrated Recaps + Mobile App
EventBoss reinvents the common event recap report by allowing it to be generated entirely on the EventBoss mobile app. On-site tour managers log daily event moments and feedback on-the-fly while monitoring key performance metrics. All of this information becomes available to designated EventBoss users so it can be shared with stakeholders, used for planning, or help explain an event's metrics.
Being a dedicated mobile app, it is always available to on-site staff regardless of data signal. This means information can be entered at any time, even if offline, and it will synchronize once connectivity is restored. Since the app's interface is consistent across all events, event managers quickly become familiar with its functionality, making them more efficient in an environment that is usually hectic.
Analyzing: Centralized Data
As EventBoss replaces the many single-purpose tools used in event management, the result is a collection of multi-dimensional data that can be used to analyze event outcomes because it's in one place. Taking this concept a step further, because all of the event data is now in a consistent format, it makes comparison across events not only possible, but simple.
"It was obvious that many business disciplines had purpose-built solutions available to them, but we found a real void when it came to event management, and that directly impacts our clients," said Craig Steensma, Founder and Chief Executive Officer of eshots. "Since our company's mission is to make experiential marketing more efficient and effective, building EventBoss is entirely in alignment with that goal."
EventBoss Debuts at Experiential Marketing Summit 2019
EventBoss debuts at the Experiential Marketing Summit (EMS) in Las Vegas, taking place from May 14-16, 2019. Demonstrations of the entire eshots experiential marketing software suite, including EventBoss, will be available at booth #525.
To learn more about EventBoss or eshots, please visit eshots.com/eventboss.