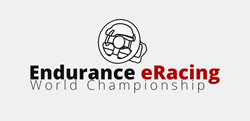 "With Coca-Cola being the main sponsor for 2020 in Nascar's iRacing series, we believe that eSim Racing is the next venture in eSports." Wendy Wang, ESR CEO
NEW YORK (PRWEB) July 22, 2020
The ESR 24/7 eSports Network has partnered with GTR24h to bring eSim Racing into the larger fold of North America's eSports market. GTR24h is the oldest eSport Simracing company in the world. It is responsible for the largest competitive events, attracting teams from the US, UK, Germany, Ireland, France, Germany, Indonesia, Thailand, Australia, Poland, Denmark, Sweden and many other countries.
The 5-year agreement with GTR24h gives ESR access to broadcast both historical and future eSim Racing content. This is yet another exciting step in extending ESR's reach as a global eSports Network. ESR seeks to broaden eSim Racing's reach by promoting it to audiences worldwide and by incorporating it into future programming such as tournaments, live events, highlights, reality shows, talk shows and docuseries.
"With Coca-Cola being the main sponsor for 2020 in Nascar's iRacing series, we believe that eSim Racing is the next venture in eSports. We are excited to bring the oldest and biggest eSport Simracing competition to North America. Working together with GTR24h at the ground floor will prove to be a bright and fruitful future for Simracing," says Wendy Wang, ESR 24/7 eSports Network CEO.
Simracing is a close simulation of real-life motorsports and doesn't require any prior knowledge of specific games or game mechanics. Unlike other eSports content, it is instantly recognized by all age groups and genders that the fastest car will win. And yet the sport is challenging and exciting, full of strategic and tactical choices that will engage the even the most seasoned viewers.
"We welcome ESR 24/7 eSports Network to our platform - with this move our events and races will help the competing teams to create better value and exposure for their sponsors in US and Global. The EEWC (Endurance eRacing World Championship), the Sprint Series and other events will be featured content on the ESR 24/7 TV Network, and we will be looking forward to expanding the audience in the US market even more," says Jon Fabricius Turell, CEO, GTR24h
Through this partnership, GTR24H will see its content immediately available to 128 million American households including the following services in United States through ESR carriage partners:

Samsung TVPlus (Channel 1358) on all 19 million Samsung smart TVs
XUMO (Channel 305) on smart TVs and other connected devices or directly from https://esrevolution.com/xumo, available to 35 million households
STIRR (Channel 395) on numerous connected devices or directly from https://esrevolution.com/stirr. The fast-growing STIRR app from the Sinclair Broadcast Group is available on Android, iPhone, Roku, and the Amazon Appstore.
About GTR24h: GTR24h is the oldest eSport Simracing Company in the world. GTR24h held the world first Zero Emission Motor Sport event. With Pinnacale and DanskeSpil, it held the world's first Simracing event with live betting together. Its 2019 World Championship Finale in the Arena brought in 300 simracers from over 46 teams from the US, UK, Germany, Ireland, France, Germany, Indonesia, Thailand, Australia, Poland, Denmark, Sweden, and many more countries. It is the hardest and most demanding Series with the best commentators, featuring Lewis Mcglade and Chris Mcharty in the Real Virtual Lemans. It has fully Licensed with Studio 397 and many car manufactures including Ferrari, Aston Martin, McLaren, Corvette, LeMans, and BMW. GTR24h brand partners includes AMD, INTEL, DELL, HP, ASUS, MSI, Corsair, Logitech, Alienware, L33T gaming, and Mountain Dew.
About the ESR 24/7 eSports Network: Carried by affiliates worldwide, ESR is the first 24/7 eSports Network in the United States, promoting eSports content across the entire range of games through its 24/7 channel and other programming. It is building a studio of next-generation talent around gaming entertainment to appeal to gamers, fans, and future fans worldwide. ESR covers all top eSports games including Apex Legends, Call of Duty: Warzone, Counter-Strike: Global Offensive (CS:GO), Dota2, FIFA, For Honor, Fortnite, Hearthstone, Hero of the Storm, League of Legends, NBA 2K, Overwatch, PlayerUnknown's Battlegrounds (PUBG), Rainbow Six, Rocket League, Smite, StarCraft, Super Smash, World of Tanks, and World of Warcraft (WOW). For more information, visit ESRevolution.com or follow @ESR_TV on Twitter, @esrtv on Instagram, and on Facebook.com/ESRTV.