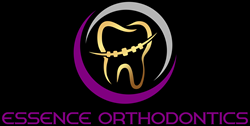 A Beautiful Smile is A Terrible thing to Waste!
Tyrone, Ga (PRWEB) August 28, 2017
Essence Orthodontics, a full-service orthodontic practice, this week announced they will be sponsoring a few low-income kids with braces. Inspired by the forthcoming Give Kids a Smile Day, Essence Orthodontics wanted to do something to give back to the community.
Essence Orthodontic practice proudly serves the areas of Tyrone, Fayetteville, Peachtree City, Newnan and Fairburn Georgia with orthodontic care. Essence Orthodontics is proud to be able to give back to the community and take part in creating a better quality of life for those in our community. They understand that orthodontic care can be financially stressful for some, and that is why they are happy to be able to partner with deserving families and offer their children a boost in confidence with a brand new smile.
Kids don't have to suffer from the social, emotional and physical repercussions of having dental deformities such as missing, broken, crooked or impacted teeth. Some have difficulty speaking and chewing. Others suffer with constant pain being targets of peer teasing or bullying.
It is estimated that 20% of all American children are living with moderate to severe malocclusions (crooked teeth and misaligned jaws). Many come from working families living in poverty. Without assistance, these children will not receive the treatment they need.
The American Dental Association began the Give Kids A Smile program in 2003. Each year, approximately 450,000 children benefit from more than 1,500 events nationwide, thanks to 40,000 or more volunteers.
Georgia has approximately 20 events across the state on Friday, Feb. 7. This year alone, nearly 200 volunteer dentists and their staff will provide free dental services to about 5,000 Georgia children. The services include education, screenings, fillings, sealants and fluoride treatment.
Although these services are great programs in providing free dental services to underserved children; Dr. Stewart was inspired to go a little further.
A few children will receive orthodontic treatment which takes an average of two years to complete an estimate cost of $5,000 per child.
The professional Staff at Essence Orthodontics are Passionate about helping children to build their self-esteem through pride and excitement regarding their smiles. Essence Orthodontics will be selecting kids based on community involvement in school, church, local organizations, GPA, and other criteria.
"I have seen hundreds of kids ages 7 through 21 hide their smiles because they are ashamed of their teeth," said Dr. Stewart, Founder and Owner of Essence Orthodontics. "These kids are picked on and feel constantly self-conscious. They want to help these children feel better about themselves and bring forth their inner ecstatic smile."
For more information visit: http://www.EssenceOrthodontics.com
Essence Orthodontics is a local Orthodontic practice offering Braces, Invislaign and Orthodontic Emergency Care for Children, Teen and Adults in Tyrone, Ga. and the surrounding areas of Fayetteville, Peachtree City, Newnan and Fairburn, Georgia
Essence Orthodontics Physical Location is 60 Carriage Oak Dr. Tyrone, GA 30290
Contact: 678.519.0148