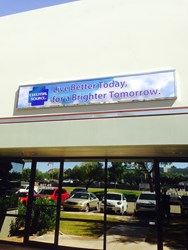 Consumers deserve to get what they paid for, and our product developments are cutting edge, by nature.
Phoenix, AZ (PRWEB) October 15, 2013
Established in 2008, Essential Source, a privately held corporation, has experienced an astounding 1,700% growth in sales during its course of business, and expanded its product offerings to over 22 unique health and beauty products.
With the aggressive expansion of its line, as well as retailer and consumer demand for cutting edge products, additional warehouse space and added personnel has made it a necessary move, with future growth in mind.
The larger facility will also afford Essential Source the ability to continue its aggressive product line expansion, while cross developing into new categories.
Justin Zehrung, Vice President of Essential Source stated, "We are constantly researching and developing superior methods of delivery for health and beauty supplements. Our mission is to improve upon current product formulations in the marketplace, while stepping up many of the outdated delivery methods still utilized by some competitors. Consumers deserve to get what they paid for, and our product developments are cutting edge by nature."
Current product categories encompass natural supplementation for energy, multi-vitamins, pain and inflammation, insomnia, weight loss, male Low-T, hair, skin, and nails. Future categories include some of the most prominent areas of growth and demand in the industry, with a close eye on the future of supplementation development.
Essential Source's new corporate location is 9831 S. 51st St., C-107, Phoenix, AZ 85044 at the cross roads of I-10 and Elliot. The mailing address for correspondence with retail partners, and consumer "free product offers" remains 625 W. Deer Valley Rd., Suite 103-152, Phoenix, AZ 85027.
Essential Source brand products are sold direct to over 2,500 independent health food stores, pharmacies, and salons. Distribution partners include Tree Of Life/KeHE, UNFI/Select Nutrition, and retail chain partners such as The Vitamin Shoppe. For product information, store locations, or to become a retail partner, go to http://www.EssentialSource.net or call Toll-Free (877)879-9966.