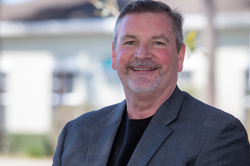 The beauty of a zirconia dental implant is that they look and feel closer to natural teeth than any other alternative and are a metal-free option for those with sensitivity to titanium.
OCALA, Fla. (PRWEB) June 17, 2020
Those needing to repair broken or flawed teeth, or replace missing teeth, can now receive high quality zirconia dental implants in Ocala, FL from Dr. Nickelice Brand with or without a referral from a referring dentist. Zirconia restorations are a metal-free solution for dental crowns and bridges, often used to cap dental implants, that provide a natural appearance and superior strength to the tooth. Zirconia crowns are commonly used to restore dental implants for single, multiple or even a full mouth of missing teeth.
"Dental implants serve the purpose of helping to preserve the jawbone. Given time, they will integrate with the jaw, making them very stable," says Dr. Brand. "The beauty of a zirconia dental implant is that they look and feel closer to natural teeth than any other alternative and are a metal-free option for those with sensitivity to titanium."
Zirconia crowns offer many advantages over traditional porcelain crowns. Due to the nature of their material, they are more translucent, much like natural teeth, and reflect the light and color in a more attractive manner. When combined with CeraRoot dental implants, patients achieve a natural looking and metal-free solution to tooth loss. The zirconia material is also very strong and boasts a higher success rate for dental restorations. Those who are prone to grinding or clenching their teeth can also benefit from the durability of the material as their new zirconia teeth are less prone to cracking or chipping.
While zirconia crowns can be used for crown and bridge restorations, they are also commonly used in dental implant treatments. Dental implants provide a tooth replacement solution that mimics the natural function and appearance of teeth. With CeraRoot, Dr. Brand is able to place a zirconia implant into the jawbone to firmly hold the new tooth in place. A zirconia crown is then attached to the implant which gives the new tooth its structure and ability to bite and chew. Once healed, zirconia dental implants allow patients to bite, speak and smile without worry
Dr. Brand is able to use zirconia dental implants to replace any number of missing teeth. Single teeth in the front of the mouth are excellent candidates for zirconia as the material is entirely tooth colored, meaning that no metal will show through the tooth or gum tissue. Zirconia can also be used for those who need a bridge to replace multiple teeth and can be affixed to an implant supported bridge. Finally, those with an entire mouth of missing or failing teeth can receive a strong and aesthetically pleasing solution to restore their entire mouth with full mouth zirconia dental implants.
Those interested in learning more about zirconia crowns or dental implants in Ocala, FL are encouraged to contact Dental Implants of Ocala and schedule a consultation even if they do not have a referral. The practice can be reached at 352-653-2500 or by visiting http://www.dentalimplantsofocala.com.
About the Dentist
Dental Implants of Ocala offers specialized and all-inclusive dental implant treatment to patients of Marion County, including Ocala, FL and beyond. Dr. Nickelice Brand, the practice's leading implant dentist, has over 25 years of experience and focuses solely on providing innovative implant solutions for his patients. Placing over 1000 implants a year, Dr. Brand has retained a 98 percent implant success rate and an even higher level of patient satisfaction. The team at Dental Implants of Ocala remains up to date on implant dentistry's most innovative and unique technologies, including bone morphogenetic protein and CeraRoot ceramic dental implants, to ensure the highest standard of care and most predictable treatment outcomes. To learn more about Dental Implants of Ocala and their innovative implant care, visit http://www.dentalimplantsofocala.com or call 352-653-2500.