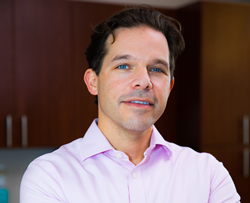 Miami Beach, FL (PRWEB) February 20, 2019
Dr. Howard Abrahams, who has served his community for a decade as a trusted prosthodontist, and his associate, Dr. Stan Frohlinger, is actively working with patients who do not currently qualify for dental implants due to bone loss. Without enough bone volume in their upper or lower jaws, patients will not be able to support single dental implants, implant supported bridges, or full arch implant supported dentures such as All-on-4®. However, bone loss in the Miami Beach, FL area can be reversed thanks to in-house bone grafting procedures.
Bone grafts take bone material from the patient or a donor source and place it into areas where bone loss has occurred. After this surgical procedure, the new bone will be allowed to integrate with the existing bone, forming a more stable area to place a dental implant. Patients who undergo a bone graft can expect this integration process to take roughly four to six months. Afterwards, they can be re-examined to see if they qualify for dental implants.
Without a bone graft, many patients with missing teeth cannot safely receive dental implants because their bone loss is too extensive. This limits the treatment solutions available and prevents them from investing in dental implants, the only long-term, fixed tooth replacement restoration available. When properly placed by a skilled dental professional and cared for as directed, dental implants can last 20 years or longer. Therefore, receiving a bone graft can be a practical solution.
In addition to recommending bone grafts for potential dental implant placement recipients, Dr. Abrahams and Dr. Frohlinger also perform bone grafts in Miami Beach, FL, for cosmetic and restorative dentistry treatments including ridge augmentation and adding bone volume to save natural teeth from extractions.
Those interested in discovering if they are candidates for dental implants, or who require a bone graft, can contact Drs. Abrahams and Frohlinger's office at 305-921-0082.
About the Prosthodontist
Dr. Howard Abrahams is an esteemed prosthodontist who specializes in a wide variety of dental concerns, from simple to the most complex. He has completed a three-year specialty program in advanced prosthodontics with a focus on dental implant and cosmetic rehabilitation. Dr. Abrahams is a member of the American College of Prosthodontists, The Academy of Osseointegration, American Academy of Maxillofacial Prosthetics, South Florida District Dental Association and American Dental Association. To learn more about Dr. Abrahams or the services he offers, please visit his website at http://www.dentalimplantsmiamibeach.com or call 305-921-0082 to schedule an appointment.