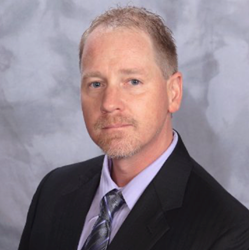 "Michael will greatly assist us as we help customers move from their aging on-premise architectures and into the cloud."
LOVELAND, Colo. (PRWEB) May 11, 2021
EstesGroup, an ERP managed hosting and services provider, announced today the appointment of Michael Jos to the new post of Vice President of Partners and Channels. Michael brings impressive credentials and exciting plans to EstesGroup. This year marks two achievements in his career: his 28th year working in the software industry and his first year working with EstesGroup directly. Expect to hear many big announcements this year and beyond.
A Quick Background Focus
Michael Jos has worked 28 years in the world of ERP and has a great vision to help EstesGroup grow globally. In his decades of experience, he has worn every hat imaginable: programmer, solutions architect, customer support, implementation specialist and project manager. Michael eventually found his calling in solution sales, where his numbers vaulted him into a leadership position. He spent the last decade working in a number of consulting/sales leadership roles and was looking for his next challenge.
"I saw a fantastic opportunity at EstesGroup — one where I could make an impact quickly." The number of new opportunities will grow rapidly. Credit for that, he says, belongs to the established processes and oversight that his team provides.
EstesGroup continues to expand its ECHO (EstesCloud Managed Hosting) offering across a variety of ERP platforms. "The partner model is extremely important in managed services," says Brad Feakes, SVP of Professional Services. "Building strong relationships is paramount, not only to our customer base, but also as we expand our partner network and combine our managed service offerings with the strengths of our companion firms."
Thinking Big About the Future of EstesGroup
In his new role, Michael will oversee all worldwide Partners/Channels Operations, with North American headquarters currently in Colorado. On a daily basis, he will be involved with marketing, sales, support, deployment and everything in between. He's also leading a new initiative that will emphasize customer success as one of EstesGroup's core values.
Bruce Grant, President and CEO of EstesGroup, expressed his excitement at Michael's arrival. "Michael is well known in the ERP community, and his career spans both services and software sales. I am very excited about Michael's enthusiasm for our company and our offerings, and the respect he enjoys in the industry. He will make a difference at EstesGroup."
Michael comes at a time when the need for managed hosting of ERP applications continues to grow, as companies seek to maximize the capabilities of their enterprise systems while leveraging the benefits of cloud-based technology. "Managed hosting is the ability to administer the clients' applications, including complex ERP applications and their related third-party integrations," says Grant. "Michael will greatly assist us as we help customers move from their aging on-premise architectures into the cloud."
The Estes Group Inc. ("EstesGroup") was founded in 2004 in Estes Park, Colorado, and is now headquartered in Loveland, Colorado. ERP and IT team members and their clients are located throughout the United States. EstesGroup partners with clients across the manufacturing, distribution and professional services industries to help organizations improve business process, streamline operations, reduce overhead, and optimize enterprise resource planning and technology frameworks. Services include assistance with ERP implementation and administration, and managed hosting of complex business applications. With a full suite of cloud-based services, EstesGroup helps with the construction and maintenance of private and hybrid cloud architectures and provides world-class managed IT and ERP services.
For more information, please visit the EstesGroup website at https://www.estesgrp.com or call 888.300.2340.
Connect with Michael Jos at https://www.linkedin.com/in/michaeljos/