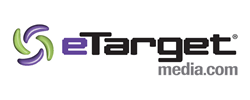 During the holiday season, brands can't afford to blend in with the pack. It is so important to be up on your holiday email game and know the strategies that are going to work to push your email into engaging your customers more and driving the results to have a successful holiday shopping season.
COCONUT CREEK, Fla. (PRWEB) December 05, 2018
eTargetMedia, a leading provider of Email Lists, Postal Lists, Data Append and Creative Solutions released their Winning Strategies for Holiday Email Marketing Report which includes the 4 Do's and Don'ts for Holiday Email Marketing Success. eTargetMedia has 20 years of experience in the email marketing industry and has managed successful email campaigns for some of the world's top brands including Mercedes Benz, Alcon, MetLife, Marriott, AARP, P&G, TGI Fridays, Anthem, Sony and more. The company released the holiday email marketing guide to help their customers achieve holiday email marketing success during this busy shopping season.
eTargetMedia has found a number of strategies brand marketers can implement quickly into their email campaigns to make sure their holiday emails are engaging customers and prospects, including these four do's and don'ts for holiday email campaigns:

Do use short subject lines that motivate an open
Do preach your business's differences including free shipping, free returns, extended holiday returns and other unique selling points
Do include a promotional offer
Do optimize for mobile
Don't blow up the inbox
Don't wait until the last minute
Don't forget calls to action
Don't forget to personalize
"During the holiday season, brands can't afford to blend in with the pack. The holiday shopping season is the most important and busiest time of the year for marketers. It is the last chance for brands to increase their sales before the year ends. It is so important to be up on your holiday email game and know the strategies that are going to work to push your email into engaging your customers more and driving the results to have a successful holiday shopping season," stated Harris Kreichman, Managing Partner of eTargetMedia. "We developed the Winning Strategies for Holiday Email Marketing Report to give our customers a strategy edge as well as tips that will help boost their revenue this holiday season."
The report also includes tips on how to differentiate your company in a crowded holiday marketplace. The full report can be downloaded on the company's website at http://www.etargetmedia.com
eTargetMedia, based in South Florida, provides Email Lists, Postal Lists, Data Append and Creative Solutions to a wide variety of direct marketing customers. eTargetMedia is a member of the Data and Marketing Association. Visit eTargetMedia online at http://www.eTargetMedia.com