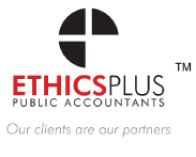 DUBAI, United Arab Emirates (PRWEB) December 19, 2018
Representatives with Dubai-based Ethics Plus Public Accountants announced today that more foreign companies are coming into the UAE market in order to business. Today, the UAE enjoys a leading status as an important destination for investments. The UAE also serves as a strategic geographical location which is a gateway to both MENA and South Asia regions for international companies that seek premium investments.
"UAE President His Highness Sheikh Khalifa bin Zayed Al Nahyan has issued a new decree to boost Foreign Direct Investment in the UAE," said A.R. Ramachandran, Managing Partner of Ethics Plus Public Accountants, a company that has been serving its clients in U.A.E. since the year 1995.
Ramachandran explained that the decree is aimed at strengthening the position of the country as a major destination for foreign direct investment at both regional and international level and attract new FDI into the UAE.
Ramachandran went on to note that the decree is aimed to facilitate the establishment of companies with up to 100 percent foreign capital in certain strategic sectors and such companies will, pursuant to the decree, be treated as national companies, to the extent the applicable laws and treaties permit.
"This is a good opportunity for investors to set up business in the UAE. Dubai is positioned as an ideal place to place one's company headquarters or sales office for the region." Ramachandran stressed, before adding, "Ethics Plus would assist in company incorporation and market entry services serving as a one-stop shop for professional assistance."
Ethics Plus is a full-service public accounting firm licensed in the Emirate of Dubai. "We incorporate offshore companies in the UAE's tax efficient jurisdictions such as Jebel Ali and RAK Free Zone," Ramachandran said. "At Ethics Plus, we have made small business owners our top priority. We have helped hundreds of small business owners incorporate or form companies in UAE. We have the experience you need to make the process as smooth as possible. Nobody cares about small businesses as we do. We would love to help you make your business a success."
For more information, please visit https://ethicsplusuae.com/why-ethics-plus/ and https://ethicsplusuae.com/other-advisory-services/incorporation-services/
About Ethics Plus Public Accountants
Ethics Plus is a medium sized accounting practice founded in Dubai in 1995. Our high-quality professional audit, accountancy, business development and advisory services form the foundation of our practice. From these foundations, we make sure we add value to everything we do. Our clients represent virtually every field of business, industry, the professions, the arts and entertainment world.
Contact Details:
A.R. Ramachandran
Al Diyafa Shopping Complex, Suite No. 108, Mezzanine Floor
Al Diyafa, Dubai, UAE
Phone: +971 43451522
Source: Ethics Plus Public Accountants