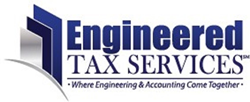 "The National Trust for Historic Preservation strives to preserve places that tell the story of all Americans."
WEST PALM BEACH, Fla. (PRWEB) January 07, 2019
Engineered Tax Services (ETS) is proud to announce their membership with the National Trust for Historic Preservation. The National Trust for Historic Preservation is an organization that provides in-depth preservation resources and training to preservation leaders who share the latest ideas, policy updates, information, and advice.
The National Trust for Historic Preservation envisions a future, where leaders who make decisions impacting our neighborhoods consider the reuse of historic buildings an essential strategy to create more inclusive, prosperous, and resilient communities. They strive to preserve places that tell the story of all Americans.
The National Trust effects change at the local, state, and federal level. This includes advocating from preservation funding, saving historic places, and influencing key legislation that protects our country's heritage. From speaking up for Historic Tax Credits to advocating locally for places in our community, and telling the story of America. As a result of recent changes to the federal tax code, state incentives for financing historic rehabilitation projects are increasingly important and provide an opportunity for innovation. The long-standing federal credit has enabled thirty-five states to build upon the existing model to put in place many low-cost, high-performing rehabilitation incentives. Engineered Tax Services is on the forefront of federal HTC advocacy and are actively lobbying for HTC's in our HQ State of Florida.
ETS works directly with Real Estate Developers, Architects and Designers to assist them and their clients on maximizing all the federal, state and local tax benefits associated with real estate in designated Historic locations. For more information on all the tax benefits available to investors in historically designated areas how it relates to the tax benefits associated with the new Opportunity Zones.
These Opportunity Zone tax benefits will generate much more design work for architects over the next decade, as many of the properties in these newly designated zones will have historic designation. The federal tax benefits and sometimes matching state benefits can equate to over 45% tax credits. This is vital for information designers, architects and real estate investors, because the credits have to be applied for in advance of any renovation work.
The Opportunity Zones are designed to defer and eliminate gains that are invested into these areas. The power of both historic tax credits and opportunity zone tax benefits are significant. The key is proper tax planning prior to the acquisition and prior to the start of renovations. ETS helps in both areas, as well as working with the city and state to negotiate other tax benefits, such as TIFFS, property tax abatement, employment tax credits and other power tax tools. For more information on these tax strategies, please email National Tax Reform Expert and CEO of Engineered Tax Services, Julio Gonzalez. We will send you our 2019 book dedicated to these topics.
ETS will be working with The National Parks Service to assist in educating on these tax benefits and to ensure that together, more historic properties are renovated and communities are restored. To learn more about our programs and the National Trust for Historic Preservation…please contact us……