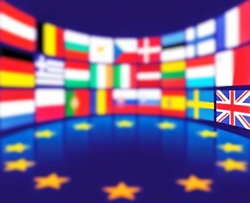 a multitude of sceptics depicted immigrant hordes flocking into Britain
(PRWEB UK) 30 June 2014
Pryce Warner International Group comment on an article published in the Telegraph on June 24th 2014... Albania recently made fantastic progress in its plight to become a member of the European Union (EU). 28 EU member states including the UK voted favourably for the Eastern European country's candidacy to be formally recognised and inherently, for Albania's eventual EU membership.
Although the process could take many years to finalise, some fearful Brits already expect to see 3m or more Albanians moving to the UK. It's likely that the freedom of movement law that previously caused widespread concern about an influx of Bulgarian and Romanian immigrants is responsible.
Evidently, immigration will probably cause concern for some time. Despite being a much poorer, undeveloped country with few redeeming qualities or political prowess to speak of, Albania has secured the confidence of EU leaders, including that of our own hesitant PM David Cameron.
Director of Operations at leading international investment specialists Pryce Warner International Group David Retikin offered further insight into the situation:
"EU membership simply isn't granted overnight and although the scepticism of the British public is plausible, it's also far too soon to justify. Essential decisions ranging from law and order to finance and infrastructure will all play a key role in shaping Albania's future. One thing that's become apparent in the past twelve months is the small number of Bulgarian and Romanian immigrants that came into the UK. The vision painted by a multitude of sceptics depicted immigrant hordes flocking into Britain to take our jobs and ravage our benefits system, which simply wasn't the case."
Financial issues like the UK's current cost of living crisis have kept British MPs managing risk, as they try to restrict immigration with legislation. But counteractive measures seem to be taken in equal turn and although Cameron initially denied Albania, it seems his viewpoint has since changed.
61% of Brits now say that EU immigrants should face a 3 year wait to join the UK benefits system, so as to deter less needy applicants and to help defend our ailing economy. PM David Cameron has set 3 month waiting period in place which, whilst widely lambasted, is more effective than none at all.
Whatever the reason, the UK's disdain for the EU now appears to be evergreen. By becoming far too embroiled in Britain's domestic affairs and because of a brazen stance against membership reform and redesign, many Brits want to leave the UK and perhaps the EU too, to go live abroad themselves.