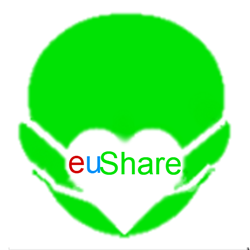 "We are working tirelessly to provide a valuable tool for at risk populations, and we need everyone's help to do it" stated Jason Buchen, one of the application's developers.
HUDSON, Wis. (PRWEB) September 25, 2020
Application euShare is the first application dedicated to sharing the health for at risk populations and their family members. At risk populations have a greater risk of communicable diseases like coronavirus and common cold, due to multiple factors. The application is a platform for employees and consumers to rate their experience with a business based on how well that business or service is protecting its employees and consumers from the spread of communicable diseases.
The application is in its first stages of development, and many valuable updates are underway. Soon users will have access to custom SikScores, and SiKIndexes to help at risk travelers, and their family members plan trips and vacations. The Sikscore helps determine how well a specific business is doing to protect employees and consumers. A SikIndex includes the SikScore and other data in a specific region. These are used to help individuals determine which lodging, shopping, and dining facilities are practicing infection control measures. Travel and route planning services are projected to be available as early as this fall.
Application euShare is dedicated to sharing the health for all people in a concise platform that is accessible for all populations. euShare is currently available for download on the Google Play Store, and we are working to provide Apple iOS users with an option soon.