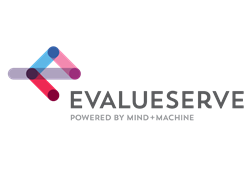 RALEIGH, N.C. (PRWEB) December 13, 2021
Evalueserve, a leading global research and analytics firm, has become a signatory to the UN-supported Principles for Responsible Investment (PRI), emphasizing its dedication to helping clients progress responsible initiatives and build a sustainable future.
The PRI is the world's leading proponent of responsible investment, with over 4,500 signatories made up of asset owners, investment managers, and service providers. Evalueserve is committed to serving the constituents of capital markets according to the six principles for responsible investment, which provide an integrated framework for environmental, social, and governance (ESG) issues.
Evalueserve supports all stages of ESG integration and materiality risk assessments for clients across the value chain. Its analytics engine extracts ESG insights from an extensive set of proprietary data assets, helping clients build valuation models, enhance existing programs, and drive compliant and sustainable decisions. Solutions include custom ESG scores and ratings, supply chain assessments, market intelligence on decarbonization for Scope 1, 2 and 3, circularity, risk reporting such as Climate VaR, Green Tech Patent intelligence, and more.
"As more companies feel the pressure to act on ESG measures and comply with regulatory demands, the investment community needs accurate, reliable ways to track progress on ESG targets and validate company disclosures," says Elisa Pirani, Head of Sustainability Solutions at Evalueserve. "Our data solutions combine domain knowledge and the latest AI techniques to deliver ESG benchmarks, forecasts, and scores. Equipped with accurate data, firms across the capital markets landscape can make confident decisions regarding their paths to sustainability."
You can learn more about Evalueserve's ESG initiatives on the Evalueserve website at http://www.evalueserve.com/solutions/esg.
About Evalueserve
Evalueserve is a leading research, analytics, and technology provider that helps clients use data to improve enterprise decisions. All solutions are built on a decision-centric architecture, combining extensive domain knowledge, analytics expertise, and AI-driven products to deliver RoI. Clients include global, data-driven companies such as top advisory firms, investment banks, and over 30% of the Fortune 1000. Visit http://www.evalueserve.com for more information.