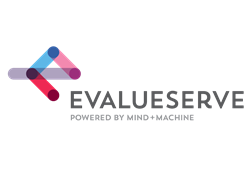 RALEIGH, N.C. (PRWEB) May 08, 2020
Evalueserve, a leading global analytics firm, has released new updates to Spreadsmart, an intelligent financial data extraction platform powered by mind+machine™. With its patented technology and ease of integration, Spreadsmart has empowered some of the world's largest global banks with the speed and accuracy needed to extract financial data. The new features will help organizations easily adapt and respond to disruptions in an everchanging environment through mind+machine™ workflows.
The new features to the platform include:

Online and offline auditing: Users are now able to access, and review extracted data points. This update reduces the time spent on quality assurance of extracted data points by 15%.
Powerful OCR technology coupled with proprietary algorithms: It helps extract financial data from native PDFs, scanned PDFs, image files and MS Excel in multiple languages, offering 99.6% data accuracy.
Customizable rule sets and validations: Users can modify rule sets for specific treatment of financial line items, thereby ensuring overall consistency in the credit process.
On-premise or cloud-based: Both these deployment options are now available to users, regardless of the size of their organizations. This update makes Spreadsmart easy to integrate with existing systems.
Ashutosh Gupta, Evalueserve's co-CEO and Head of Financial Services, says, "The new updates to the Spreadsmart platform will give our clients increased efficiency and accuracy in their data extraction process. This will further enable clients to achieve faster turnaround times and stay ahead of the competition".
Spreadsmart helps achieve productivity gains of 70% over manual processes, drastically slashing turnaround times. It also provides monitoring capabilities for a faster and reliable audit process. This fully secured platform supports multiple input formats and over 120 languages, making it a truly scalable solution for Financial Services firms, ranging from commercial lending to fundamental research.
Learn more about how Spreadsmart's patented technology can give you higher data accuracy, faster turnaround and quality analysis here.
About Evalueserve
Evalueserve is a leading analytics partner that helps clients increase the effectiveness and efficiency of their core processes by applying a unique mind+machine™ methodology. For over 25% of the Fortune 1000, mind+machine™ weaves human expertise with digital products & platforms to build analytics' capabilities that enable successful business outcomes.
Contact Us
For more information about Evalueserve, visit:https://www.evalueserve.com/
For interview requests and any other information, please contact Radhika Mathur at radhika.mathur@evalueserve.com