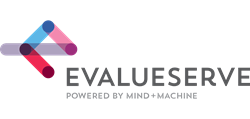 RALEIGH, N.C. (PRWEB) July 09, 2020
Evalueserve, a leading global analytics firm, has launched Publishwise, an intelligent content workflow platform for Asset & Wealth Managers. In today's fast-paced and distributed environment, it is essential for digital and product marketing teams to ensure that their publishing workflows are highly coordinated and streamlined. Publishwise optimizes the content production journey from content generation to sales enablement.
Publishwise's key features include:

Content and task scheduling to automatically trigger and assign tasks.
Bird's-eye view of the entire publication universe with status, version history and audit logs.
Automated document expiry management ensures stale content is not available to the sales teams.
Central publication calendar syncs marketing campaigns, content and sales/distribution outreach.
Automated real-time KPI tracking monitors the performance and productivity of different business functions and individuals.
Ashutosh Gupta, Evalueserve's co-CEO, says, "It is becoming important for Asset & Wealth Management firms to drive enhanced customer experience. We are seeing significant trends where the pace of digital transformation within Marketing functions, specifically, has accelerated, especially in the recent climate".
The Publishwise platform greatly improves content distribution - sales and distribution teams have access to a central workflow that contains compliance-approved marketing content. A central publication calendar helps teams sync better and coordinate their marketing campaigns, content and sales/distribution outreach; adding to productivity and reducing time to market.
Amit Shanker, Evalueserve's Head of Investment Management Solutions, added, "Publishwise is specifically designed to streamline investment managers' product and digital marketing workflows where compliance, agility and quality are critical".
Learn more about how Publishwise's content management capabilities can enhance productivity and reduce turnaround time here.
About Evalueserve
Evalueserve is a leading analytics partner that helps clients increase the effectiveness and efficiency of their core processes by applying a unique mind+machine™ methodology. For over 25% of the Fortune 1000, mind+machine™ weaves human expertise with digital products & platforms to build analytics' capabilities that enable successful business outcomes.
Contact Us
For more information about Evalueserve, visit: https://www.evalueserve.com/
For interview requests and any other information, please contact Radhika Mathur at radhika.mathur@evalueserve.com