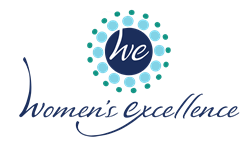 DETROIT (PRWEB) August 13, 2020
One of the most important processes that occur in menopausal women is the loss of bone density. A woman's bone changes when the effects of hormonal loss are realized and a condition called osteopenia or osteoporosis can occur. Women's Excellence now offers evening bone density scan appointments to help protect women against bone less and reduce their risk of fractures.
A bone density scan is an enhanced form of x-ray technology used to measure bone loss and diagnosis Osteopenia and Osteoporosis. Osteoporosis is a condition of low bone mass, where bones become thin, brittle and weak. Osteopenia is a condition of low bone mass and usually precedes the diagnosis of osteoporosis.
Dr. Jonathan Zaidan, President of Women's Excellence, implemented evening bone density scan appointments to be more convenient for women. "We know how tough it is for a busy woman or mom to take care of her health needs first. Between her family, her job, and other priorities, it can be hard to come to the doctor's office during the day," says Zaidan. "Our new evening bone density scan appointments allow women to get the care they need at a time that is convenient for them, and that is what we are all about at Women's Excellence!"
Women's Excellence recommends that women ages 65 and older get routine bone density scans every 2 years. However, it is also important for women in the initial stages of menopause to get regular bone density scans because a significant amount of bone density is lost within the first 5 years of menopause. Other risk factors for bone loss include low body weight, smoking, low calcium intake, vitamin d insufficiency, high caffeine intake, and a family or personal history of fractures. Your doctor will have a better understanding of your health history to determine if a bone density scan is right for you prior to the age of 65.
To schedule an in-office appointment or a telemedicine consultation, visit  http://www.WomensExcellence.com. Online Patient Support Specialists are available Monday through Friday from 8am-5pm to assist new, current, and prospective patients. The chat is located at the bottom right corner of your computer or mobile device screen at http://www.WomensExcellence.com. During offline hours, all chats sent will be messaged directly to a Women's Excellence team member. Offline messages will receive a response within 24 hours. Messages received during the weekend will be answered the next business week. Appointments can also be made at (248) 693-0543.
About Women's Excellence
Women's Excellence is the most comprehensive obstetric and gynecologic office in Michigan. Additionally, they specialize in menopause, weight control, bladder control, endometriosis, robotic surgery, oncology, and midwifery services. Women's Excellence is committed to staying at the forefront of innovation with cutting edge technologies utilizing robotic surgery and minimally invasive surgical options when possible. The knowledgeable, compassionate physicians and healthcare providers of Women's Excellence focus on patient-centered processes to deliver the highest quality of care. They are affiliated with most insurances. They offer seamless medical record access via a state-of-the-art patient portal and use the latest technology for record keeping and sharing, making the patient experience easier and more efficient. Women's Excellence is taking new patients and is conveniently located throughout southeastern Michigan in Clarkston, Lake Orion, Lapeer, Rochester, Royal Oak, and West Bloomfield. Women's Excellence is also a proud partner of Detroit's longstanding radio network, WJR 760AM, providing expert women's health news and information. For more information, visit http://www.WomensExcellence.com.