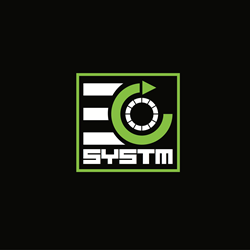 San Francisco, CA (PRWEB) July 22, 2014
Paul Hemming, San Francisco-based entrepreneur and owner of eco-friendly Temple Nightclub, announced his newest project: a 10,000 square foot eco-conscious coworking space located at 540 Howard St., right above Temple Nightclub in the heart of SOMA. The space will feature open desk seating for approximately 100 members and there are plans to offer suite options in the next six months. ECO-SYSTM is a proud sponsor of International coworking week (Aug. 2-9) and will host launch events throughout that week.
Of the new endeavor, Hemming said, "There is a unique opportunity given the transformation of the neighborhood to provide a one-of-a-kind space for coworking. We have always supported independent workers in the building: from large startup events at Temple Nightclub to hack-a-thons on the second floor. We want to take the different facets of what have already occurred in the space and merge them into one cohesive ecosystem."
Coworking has experienced a boom in recent years with the amount of coworking spaces in the U.S. increasing to 781 since the first one opened in 2005 (Inc.com). To set itself apart from other coworking spaces, ECO-SYSTM will provide:

Eco-friendly offerings such as furniture made out of reclaimed wood, living walls throughout and a roof top garden providing organic fruits and vegetables
A holistic approach to professional development through workshops and classes such as yoga, DJing and members-only events in the nightclub downstairs
Incentives such as complimentary day passes for members who collaborate with other members in the space
About ECO-SYSTM:
ECO-SYSTM is an eco-conscious coworking community located at 540 Howard St. in the heart of the SOMA district of San Francisco. The launch of the space is the first phase of major renovations to the building including the re-launch of Temple nightclub and Mirus Art gallery. The goal is to eventually take the lifestyle complex model to other cities throughout the U.S.
About the company:
Temple Entertainment (TEN Inc.) develops, owns and operates the Temple Urban Lifestyle Complex concepts. Housed within the complex are the acclaimed Temple Nightclub & Event Venue, Eco-Systm Coworking Space & Cafe, Ki Lounge, Mirus Art Gallery & Zen City Records along with the headquarters for Prana Catering, Temple Music Group, Temple Music Radio & Recording Studio, Temple TV & the Temple Music Agency.
After seven years as a successful Top 100 Nightclub & Music Label, Temple, led by musician and visionary founder Paul Hemming, is poised for a transformation, taking its well-known sustainable nightlife and music brand to a new level by expanding into an all-inclusive 24/7 lifestyle ecosystem. Temple Entertainment (TEN Inc.) is spearheading this evolution into the Temple Urban Lifestyle Complex.