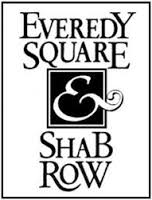 "As farmers markets, food trucks and the use of outdoor event space becomes more popular, these vendors need a central/home location like the one here at TCB." –M. Winder, owner
FREDERICK, Md. (PRWEB) October 06, 2020
Frederick is flourishing! Independent retailers have been rocked by the Coronavirus pandemic, but despite setbacks, our great city has shown its support for local small businesses. The warm environment has spurred a wonderful opportunity for local entrepreneurs. Introducing 4 new businesses opening in Everedy Square and Shab Row!
Take Root (10 N. East Street) is a specialty houseplant shop that focuses on providing the highest quality tropical and desert plants, pots and planters, home décor, and plant education to the Frederick community and beyond. Their Grand Opening will be held on Saturday, October 10th, 2020 from 10am-6pm. Visit their Facebook page for more details! http://www.takerootplants.com/
"Plants make people happy, especially during times like these. They encourage us to slow down and appreciate the little things. By tending to our houseplants, we are tending to ourselves." –K. Makers, owner
Sisters in Style (116 N. East Street) is a boutique clothing shop that focuses on comfortable, casual, and affordable items sizes S to 3XL. The sisters search nationwide for products that their customers will love, such as chic t-shirts, jeans, comfortable dresses, and other items such as popcorn, keychains, lip balms, and jewelry. https://shopsistersinstyle.com
"We always look for quality, affordability, and current trends that fit different age groups and lifestyles. We really listen to our customers and what they want, what they like, and what they need, and incorporate that in our product selection." –N. Reineck, owner
Harmonia Home Décor (134 N. East Street) Harmonia carries beautifully restored vintage furniture, new furniture, home accessories and gifts. Harmonia is known for its one-of-kind finds including handmade lamps and designer pillows, as well as beautiful collections from local vendors and artists. They will open Saturday, October 10th at 12:00 pm. https://harmoniahomedecor.com/
"The Harmonia team works hard to find all the elements that when combined, make a home warm, inviting, and uniquely you. We love our new Shab Row home...come and visit us!" -J. Hartman & M. Moncur, owners
The Cutting Board (300 E. 2nd Street) A shared use commercial kitchen that is fully licensed. Those interested can rent the space by the hour for as much time as they need to do prep work for their business, use equipment and store goods. Contact cuttingboard300@gmail.com to inquire about rentals. "As farmers markets, food trucks and the use of outdoor event space becomes more popular, these vendors need a central/home location like the one here at TCB." –M. Winder, owner
Also under new management! Sanctuary: Modern Kitchen (16 N. East Street) A Certified Gluten Free take out restaurant specializing in everything from Frozen & Hot meals to Baking & Specialty Cakes! While we are only certified in Gluten Free foods, we are highly concerned about all allergens, including nut, dairy, soy, egg, and seafood. https://sanctuarymodernkitchen.com/
"Now family owned and operated, we are extremely excited to become a part of the community and help people who struggle with the same restrictions (being gluten free) as I do!" -Kelly Boyer, owner
East Street features some of the best shopping and dining in Downtown Frederick. Many of the shops offer online shopping and curbside pick-up. Please show your respect for these independent shop-owners by wearing a mask inside their shops. The shops located in the Everedy Square and Shab Row neighborhood are: Frederick Basket Company, The Little Pottery Shop, Talbots, A Perfect Fit Bra Boutique, Daisy's Salon, Unique Studio Hair Salon, Primitive Homespuns, Primitive Homespuns Wool & Needleworks, Charlotte's Cottage Quilt Shop, Smooch! Studio, I Made This!, Pure Home Collection, Footlights, and The Lerner Collection. The center also houses several eateries, including angelcakes, Frederick Coffee Company & Cafe, Frederick Fudge and Ice Cream, Sanctuary Modern Kitchen, and Shab Row Tea Emporium. Also enjoy outdoor dining and coffee in the new pavilion at the Frederick Coffee Company & Café.
Everedy Square & Shab Row is conveniently located at the intersection of East and Church Streets in downtown Frederick. Plenty of free parking is available. For more information, visit http://www.EveredySquare.com or call 301-662-4140.