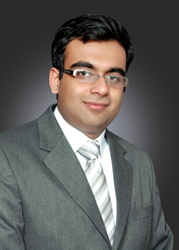 Over the next 12 to 18 months, we'll see huge investments in social media, mobility analytics and big data, cloud computing and telematics.
Dallas, Texas (PRWEB) November 21, 2014
Buyer demand for application outsourcing (AO) in the insurance segment is enjoying a significant surge, with the IT outsourcing spend reaching US$35-40 billion in 2013 and the number of large active insurance AO deals more than tripling over the last five years, driven by investments in digital transformation. Regulatory compliance and mobile applications top the list of discretionary spending priorities, with data management, risk management, cloud and analytics applications rounding out the leaderboard.
Consequently, the service provider competitive landscape is also intensifying, as service providers continue to ramp up their capabilities, invest in innovative technologies, form alliances, and acquire strategic targets to address the growing and complex technology needs of insurance companies.
"Insurers are facing lower interest rates, regulatory compliance challenges, and evolving customer needs, and as a result, they are investing in strategies that improve customer experiences and efficiency," said Jimit Arora, vice president and leader of the IT Services research practice at Everest Group. "That is why we're seeing exponential activity in digital services in application outsourcing. In particular, over the next 12 to 18 months, we'll see huge investments in social media, mobility analytics and big data, cloud computing and telematics."
These findings and more are discussed in the recently published Everest Group report, IT Outsourcing in Insurance – Annual Report: Insurance world preparing to ride the digital transformation wave. The report provides an overview of the application outsourcing (AO) market for the insurance industry, including key trends in market growth, demand drivers, areas of investment, and implications for stakeholders.
*** Download the Free Preview Report ***
Choose "login to view preview" and follow prompts.
*** Download Publication-Quality Graphics ***
High-resolution graphics illustrating the report's key takeaways may be included in news coverage, with attribution to Everest Group. Graphics include:

Insurance ITO experiencing exponential growth
Insurance ITO trends: sourcing implications for buyers and service providers
About Everest Group
Everest Group, an advisor to business leaders on the next generation of global services, has a worldwide reputation for helping Global 1000 firms improve performance by optimizing back- and middle-office business services. Through practical consulting, original research and industry resource services, Everest Group helps clients maximize value from delivery strategies, talent and sourcing models, technologies and management approaches. Visit http://www.everestgrp.com and research.everestgrp.com.