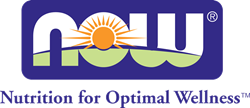 Brooklyn, NY (PRWEB) December 13, 2013
NOW Foods, a popular dietary supplement brand at Everyday Vitamin, offers unique products make it easy to achieve healthy goals in various therapeutic categories including cardiovascular health, cognition, gastrointestinal, immune, and joint support, liver health, weight management, sports nutrition, and overall wellbeing. Their commitment to improving the health of all people regardless of economic status, allows them to provide quality supplements at affordable prices. NOW Foods formulates its supplements out of natural organic ingredients easily processed by the body.
Everyday Vitamin offers nearly 1100 supplements from NOW Foods. Some of the Now Foods brands that EverydayVitamin.com carries include:
1. Vitamins such as B12 for nervous system health
2. Now Foods, CoQ10, High Potency, Cardiovascular Health, a pharmaceutical grade product With Lecithin & Vitamin E to support cardiovascular health and healthy heart muscle.
3. Now Foods AAKG (L-Arginine-alpha-ketoglutarate) 3500, an arginine with alpha-ketoglutarate combination that plays an important role in amino acid metabolism, as well as in energy production, intended for fitness professionals and sports nutritionists.
4. Now Foods, Acetyl-L Carnitine, 500 mg, 200 Vcaps, intended to increase fat metabolism and burn fat.
5. Herbal extracts like NOW Foods Ashwaghanda, American Ginseng, and Black Cohosh Root with Licorice and Dong Quai
Now Foods also offers a line of sports nutrition products including whey protein isolates, creatine, branched chain amino acids, and a wide array of individual essential and non-essential amino acids.
Everyday Vitamin is offering all customers 15% off discount on all NOW Foods products purchased. The discount will be applied automatically and no minimum purchase is necessary.
Customers will also receive complimentary shipping automatically upon making any purchase of NOW Foods products. NOW Foods products can be purchased online at everydayvitamin.com, by phone at 1-800-709-6280, or from the store location at 8610 25th Ave Brooklyn, NY 11214.
About Everyday Vitamin:
Everyday Vitamin is a natural health company, retail store based in Brooklyn, NY and online retailer that aims to promote nutrition and health through the sale of vitamins and supplement products, herbs and homeopathic remedies. These products include vitamins, minerals, dietary supplements, diet and weight loss teas, and others that provide numerous health benefits that assist in weight loss management, exercise nutrition, and improving overall health and wellness.
Everyday Vitamin carries thousands of well-known, trusted brands which have been proven safe and effective by solid scientific research.