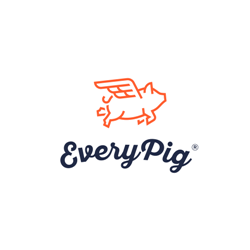 The new AP-EDGE® connectivity is another milestone in EveryPig's mission to improve animal health.
MIAMI (PRWEB) May 14, 2019
EveryPig, a groundbreaking swine health and production management tool today announced that its easy-to-use web-based platform now features real-time connectivity with AP (Automated Production) EDGE® Barn Controller units, an industry-leading barn automation system.
The new AP-EDGE® integration will automatically communicate water consumption and temperature data to EveryPig. The cutting-edge functionality will help caregivers who use the internet-enabled controllers to streamline their daily checkup process and save time since their barn data will be automatically entered into EveryPig's system.
Water consumption fluctuation is often an early indication of a pig health problem. Having this information integrated into their EveryPig account, will enable field managers, veterinarians, and pig owners to identify pig health problems faster or even before pigs show signs of a problem.
"The new AP-EDGE® connectivity is another milestone in EveryPig's mission to improve animal health," said EveryPig Founder Chris Bomgaars. "The water consumption and temperature data points received from barn controllers will help veterinarians, field managers and caregivers to spot health issues quicker. The connection will also speed up the learning process of our algorithms, enabling EveryPig to offer quicker AI-assisted responses when pigs start to get sick.
"We look forward to working with more innovative companies like AP that understand that user needs come first, and there is plenty of room for more collaboration in the industry."
EveryPig also extends a special thanks to Blake Berg, a forward-thinking Iowa farmer who was the first to ask for and implement the integration.
Berg added, "It's exciting to be helping with new technology to better track information and to help with daily pig health."
A first-of-its-kind intelligent pig health platform, EveryPig is quickly becoming a go-to tool for pig owners, caregivers, and veterinarians who want to stay on top of their pigs' health. Earlier this year, the company has introduced an all-new antibiotic tracking and analytics functionality aimed at decreasing unnecessary antibiotic use that allows pork producers to track their system-wide antibiotics usage and compare it over time.
For more information on EveryPig's various system integrations, visit: https://www.everypig.co/integrations
About EveryPig
EveryPig is a groundbreaking management app for pig owners, producers and veterinarians. Created by people who truly understand the challenges of pork production, EveryPig is the only software solution of its kind that helps save pigs' lives by recognizing health issues in real time. Utilized by some of the nation's top pork producers, the sophisticated yet easy-to- use platform supports a wide variety of business models, legacy software integration, and can be installed on any device, including smartphones, tablets, and desktop computers. To learn more, visit: https://www.everypig.co