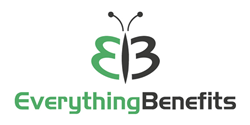 NEW PROVIDENCE, N.J. (PRWEB) April 28, 2020
EverythingBenefits, the provider of comprehensive, next-generation benefits technology services, announced today the launch of its Client Advisory Board (CAB). The board, comprised of HR and benefits leaders representing a diverse group of key customers, will provide strategic inputs to drive continued innovation and elevate leadership of EverythingBenefits solutions in the marketplace.
The CAB will provide EverythingBenefits with expert insights and counsel to:
Help drive improvement and expansion of existing solutions and services;
Identify and establish early adopters to facilitate the evolution of new solutions and services;
Highlight customer priorities and needs based on business trends and EverythingBenefits initiatives;
Participate in joint initiatives to share knowledge and best practices that will have a broader industry impact.
"Historically, we have always incorporated our ecosystem's insights into our product strategy to deliver solutions that align closely to their needs," stated Board Sponsor and EverythingBenefits Vice President of Client Success, Colleen Bryson. "The CAB scales up this initiative and drives a unified vision with company and client into a formal body of industry leaders."
The EverythingBenefits Client Advisory Board pledges to go beyond its own product innovation goals to share insights, exercise best practices, and drive trends that will impact HR and benefits organizations across the broader mid-enterprise employer community in North America.
"We chose EverythingBenefits because of its holistic approach to the benefits experience and are excited to collaborate with our industry peers to develop new solutions that best serve our employees," said Alice Hinton, Human Resources Product Manager, Innovative Business Strategies. "Every member has something unique and valuable to add and it's gratifying to see our feedback taken into account and implemented."
To learn more, please visit https://www.everythingbenefits.com