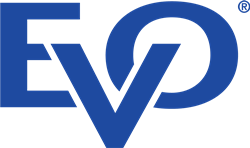 TAMPA, Fla. (PRWEB) September 28, 2021
EVO Payments, Inc. ("EVO"), a leading global provider of payment technology integrations and acquiring solutions, has partnered with Infinite Peripherals, the leading provider of enterprise mobility solutions, to deliver a best-in-class, scalable mobile payment application for enterprise businesses.
EVO and Infinite Peripherals will enable secure digital payment acceptance, leveraging Infinite Peripherals' Quantum Pay™ Solution. The mobile-first payment solution is EMV and PCI compliant and supports all contact and contactless transactions, including Google Pay, Apple Pay, and Samsung Pay. Businesses in the retail, hospitality, healthcare, and travel industries, among others, will benefit from reduced speed-to-market and simplified transaction reporting supported by Infinite Peripherals' secure, cloud-based gateway solution.
"We are excited to partner with Infinite Peripherals to offer secure digital payment acceptance for merchants utilizing its state-of-the-art mobile business solutions," stated Brendan Tansill, EVO's President, the Americas. "Infinite Peripherals business operating systems are easy to scale for customers growing their businesses, and we look forward to growing together with our partner and their customers as well."
"The partnership addresses the challenges businesses face with security and speed-to-market. Our enterprise customers regularly request a single source solution that is PCI-DSS certified, reduces the businesses SAQ/ROC requirements, and removes the need to deploy costly secure cardholder data environment", states Jeffrey Scott, CEO, Infinite Peripherals.
As part of the announcement, EVO and Infinite Peripherals will offer terminal management tools through a centralized web-based portal that provides access to transactional data and reporting at the merchant location and payment device level. For large enterprise deployments, the Quantum Pay™ Portal provides centralized remote monitoring and maintenance of payment devices to maximize device availability and usage.
About EVO Payments, Inc.
EVO Payments, Inc. (NASDAQ:EVOP) is a leading payment technology and services provider. EVO offers an array of innovative, reliable, and secure payment solutions to merchants ranging from small and mid-size enterprises to multinational companies and organizations across the globe. As a fully integrated merchant acquirer and payment processor in over 50 markets and 150 currencies worldwide, EVO provides competitive solutions that promote business growth, increase customer loyalty, and enhance data security in the markets it serves.
About Infinite Peripherals
The first company to mobilize iOS for business, Infinite Peripherals, Inc., leads the revolution with its enterprise mobility solutions. With more than 28 years of mobility expertise serving Fortune 100 companies, the company has created the Quantum Pay™ Solution to help enterprises deploy a secure mobile payment solution at high-speed. Businesses can remove hardware and software integration barriers, manage both the device and peripheral, and allow fast scaling to launch new business standards. Infinite Peripherals' market-leading hardware and software solutions are trusted by the world's best-known brands in hospitality, healthcare, retail, travel, and more. With mobility, the possibilities are infinite. For more information, please visit link.
Connect with Infinite Peripherals on Facebook, LinkedIn, and Twitter.
Contact:
EVO Payments, Inc.
Sarah Jane Schneider—Investor Relations & Corporate Communications Manager
Sarah.schneider@evopayments.com
770-709-7365
Infinite Peripherals
Paul Guidone – Director of Payment Strategy
paul@ipcmobile.com
302-500-2504