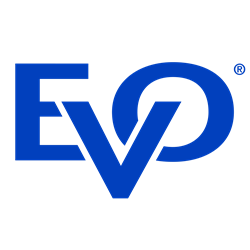 The N5's advanced technical capabilities aligns with our commitment to provide a best-in-class experience for our merchants and their customers.
ATLANTA (PRWEB) March 05, 2020
EVO Payments, Inc. ("EVO"), a leading global provider of payment technology integrations and acquiring solutions, announced today that it has collaborated with NEXGO, Inc. to introduce the N5 AndroidTM smart portable payment terminal to EVO's restaurant and retail merchants in the U.S.
Small businesses are demaning advanced payment terminals that focus on the user experience and address current customer expectations. EVO's support of the NEXGO N5 combines EVO's reliable payments experience with the aesthetically designed N5 device that runs on a user-friendly Android operating system.
NEXGO's N5 is PCI v4-compliant and able to accept all electronic payment methods, including EMV chip and PIN, magstripe, and NFC/contactless. Additionally, the portable 4G LTE and Wi-Fi capabilities of the N5 enable merchants on the move to accept payments anywhere and can provide restaurants with a streamlined solution to accept payments at the table.
"We are excited to work with NEXGO to offer the N5 smart terminal to our merchants and partners," said Brendan Tansill, EVO's President, the Americas. "The N5's advanced technical capabilities aligns with our commitment to provide a best-in-class experience for our merchants and their customers."
"We are pleased that EVO is introducing the N5 to its merchants," said Patricia Love, EVP of NEXGO, Inc. "It's a sleek, secure terminal that will provides EVO's small-business restaurants and retailers with a feature-rich, reliable mobile payment solution."
Android is a trademark of Google LLC.
About EVO Payments, Inc.
EVO Payments, Inc. (NASDAQ:EVOP) is a leading payment technology and services provider. EVO offers an array of innovative, reliable, and secure payment solutions to merchants ranging from small and mid-size enterprises to multinational companies and organizations across the globe. As a fully integrated merchant acquirer and payment processor in over 50 markets and 150 currencies worldwide, EVO provides competitive solutions that promote business growth, increase customer loyalty, and enhance data security in the markets it serves.
About NEXGO, Inc.
NEXGO offers a one-stop payment solution for hardware and wireless needs. As a leading provider of wireless data solutions, NEXGO meets the needs of businesses requiring end-to-end device-managed connectivity, offering stand-alone retail and wholesale solutions, as well as a wireless value bundle. NEXGO provides affordable and customizable payments solutions and wireless communication services that enable businesses worldwide to perform payment transactions confidently, securely, and efficiently. This effort includes purpose-built terminals that meet EMV requirements, provide wireless service, and offer dedicated personalized support.
Contact:
EVO Payments, Inc.
Sarah Jane Perry, Investor Relations & Corporate Communications Manager
Sarah.perry@evopayments.com
770-371-8252
###