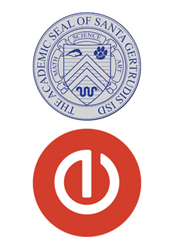 We wanted a comprehensive SEL program for our students to use during distance learning and even when they return to school face to face.
MORRISTOWN, N.J. (PRWEB) October 08, 2020
Evolution Labs, Inc. announced today that Santa Gertrudis School in Kingsville, Texas has launched their Suite360 platform, developed to help students navigate a range of issues related to online bullying, character development, social competence, emotional wellness, and mental health awareness. The highly customizable nature of the Suite360 platform allows each school to tailor their approach and content to best serve their audiences based on demographics, concerns, and desired deployment strategies to best fit their individual needs.
Suite360 enables districts and individual K-12 schools to offer a highly immersive content experience that can be tailored to students by grade and other attributes (ex. student-athletes, gender, at-risk, etc...). The program uses an array of content features, including short, expert-written topics, engaging videos, interactive self-tests, and social media content. Program topics include bullying/cyberbullying, understanding diversity, stress management, time management, substance abuse, nutrition, academic integrity, depression, and many more. The parent program, known as Suite360:Parent, helps parents better understand social & emotional learning and character development so they may better identify and correct risk behaviors, becoming the best possible ally for the school. Suite360:Staff for staff and administrators targets staff with professional development content and sensitivity training. Suite360:Mental Health and Prevention, provides students with mental health and substance abuse prevention education. The platform delivers new topics throughout the year, keeping the program relevant and meaningful to all stakeholders. In addition, users have 24/7 access to a vast elective content library that they can explore as needed.
"The reason we chose Suite360 is because there are a wide variety of programs for a wide variety of grade levels. We wanted a comprehensive SEL program for our students to use during distance learning and even when they return to school face to face", Kayla Canales, School Counselor, Santa Gertrudis School.
During stressful times, students, families, and staff can experience anxiety and panic, potentially compromising all the progress schools and districts have been making throughout the school year with social & emotional learning and character development. Suite360 is playing an integral part of the school day during the Covid-19 crisis.
Tracy Howe, co-founder of Evolution Labs said, "Providing students with SEL education is more important than ever during the COVID crisis. We are proud to Support Santa Gertrudis and their students during this period of remote/hybrid learning".
About Evolution Labs
Evolution Labs improves student engagement and outcomes through its proprietary suite of tools for K-12 schools and districts, and Colleges and Universities. In K-12, the Company's Suite360 program delivers Social & Emotional Learning and Restorative Programming to Students, with additional programs for Parents and Staff to better equip them to be the school/district's ally. The Company's S360 program helps K-12 Independent Schools drive enrollment and retention. In Higher Ed, the Company's S360 program drives inquiries, applications, enrollment yield, and student wellness/success. The team at Evolution Labs has served the educational sector for over 20 years, working with thousands of schools and engaging millions of students. Learn more at http://www.evpco.com.