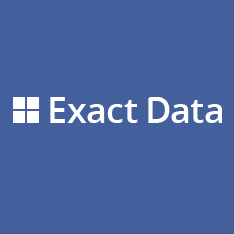 The findings of Return Path's 2014 Inbox Placement Report confirm the importance of email hygiene for our clients' benefit. As a leader of these trends in email campaign management, we aim to maximize marketing return-on-investment for our clients
Chicago, IL (PRWEB) December 18, 2014
As a whole, the United States held a firm 87% inbox placement rate, placing it in the top tier of senders on a global scale. On a more granular level, emails geared towards health and beauty topics outperformed other industries with an inbox placement of an astonishing 96%. Other industries that performed well include financial services and direct sales businesses.
Inbox placement can be effected by a number of factors that include message content, domain privacy, sending domain, and IP addresses. Most often, companies send many emails, increasing the likelihood of landing in the spam folder, thus lowering sender scores and hurting IP addresses. Contrary to popular belief, Google's Gmail tabs did not have a negative effect on inbox placement. Emails under the new Gmail tab structure are separated according to messaging, increasing relevancy for readers. Businesses saw a 20% read rate when placed in the promotions tab, among the highest in email marketing.
One of the biggest deciders of inbox placement is the quality of recipient emails. Mailing list provider Exact Data regularly executes a monthly sweep of its data to ensure a higher inbox deliverability rate. Most recently, the company began performing email hygiene procedures more frequently based on the growing popularity of its email marketing programs. Its partnership with XVerify, a renowned data hygiene service, improved overall email deliverability by adding an additional step of hygiene.
"The findings of Return Path's 2014 Inbox Placement Report confirm the importance of email hygiene for our clients' benefit. As a leader of these trends in email campaign management, we aim to maximize marketing return-on-investment for our clients," says CEO Larry Organ.
To learn more about Exact Data's email marketing lists, visit the company's website at http://www.exactdata.com, call (877) 440-3282 or email the group at info(at)exactdata(dot)com.
About Exact Data
Exact Data is a Chicago-based multi-channel marketing company with regional offices across the United States. The company offers integrated marketing services including B2B and B2C lists containing postal, email, and telephone contacts, data append and hygiene services, as well as pay-per-click social media advertising.
Exact Data was founded in 2001 and operates as a subsidiary of Exact Data LLC. For more information, email info(at)exactdata(dot)com or call (877) 440-3282.