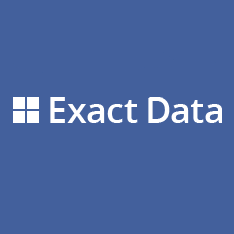 Chicago, IL (PRWEB) August 09, 2015
Exact Data, a database marketing company headquartered in Chicago, IL, just finished a monthly update on its Non-Profit Donor Mailing Lists. The company offers marketing data for roughly 35 million consumers across the United States who have made donations. International data is available for companies looking to advertise on a global scale.
Non-profits looking for donors can filter by charitable cause. For example - people who make donations to health-related causes, animal welfare, homelessness, and other causes.
Marketers can reach these donors through multiple channels including DNC compliant phone numbers, opt-in email addresses, and postal direct mail data. Consumers with a past history of making donations are also targetable via Exact Data's Facebook pay-per-click campaigns.
Exact Data performs updates like these every 30 days to ensure high accuracy and deliverability.
Useful filters for donor lists include:
Charitable Cause
Income
Geographic Location
Examples of lists using selects include:
An Appreciation for the Arts - Cultural Contributors and Donors Mailing List
Conservatives and Liberals - Political Donors and Contributors Mailing List
Heart Disease Donors and Contributors Mailing List
To learn more, please call (877) 440-3282 or email info(at)exactdata.com today
About Exact Data
Exact Data is a Chicago-based multi-channel marketing company with regional offices across the United States. The company offers integrated marketing services including B2B and B2C lists containing postal, email, and telephone contacts, data append and hygiene services, as well as pay-per-click social media advertising.
Exact Data was founded in 2001 and operates as a subsidiary of Exact Data LLC. For more information, email info@exactdata.com or call (877) 440-3282.