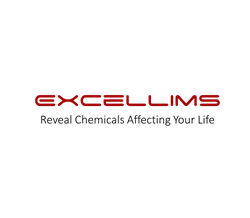 ACTON, Mass (PRWEB) December 19, 2020
Excellims Corporation (Excellims), a leading provider of high performance ion mobility spectrometers (HPIMS) / mass spectrometry (MS), has won The Analytical Scientist Innovation Award (TASIA) 2020. TASIAs showcase the technologies driving progress in measurement science.
The award recognizes that HPIMS brings the power of state-of-the-art Ion Mobility out of the lab: enabling high resolution and sensitive chemical detection at the point of need. Innovation comes in lots of shapes and sizes, but has little practical value if it can't be applied. HPIMS makes the application of IMS easy and accessible. Currently, users must purchase a mass spec with integrated IMS, to get the known benefits of the latest developments in Ion Mobility technology. Along with high cost, traditional integrated instruments are tied to a lab bench. HPIMS brings the technique to the point of need, and into the hands of operators who need the highest quality chemical detection where it is needed most, at line.
"The potential of HPIMS is huge: low cost, high performance, agile chemical detection for everyone, everywhere", comments Dr Ching Wu, Co-Founder and CEO of Excellims. "We are honored to receive this award which is testament to our heritage as an innovator of HPIMS, and the hard work our team has put into developing world class instruments that solve some of the known challenges with deploying IMS, such as cost and accessibility."
Matthew Hallam (Editor of The Analytical Scientist) said, "Now in its eighth year, The Innovation Awards continue to paint an exciting picture of the future – and the instruments and technologies that are likely to have an impact across analytical science. The Top Three innovations recognized are: high-performance ion mobility spectrometry for process analytical technology from Excellims (third), an enhanced MALDI technique (second), and the industry's first four-quadrupole ICP-MS system (first).This year's final 15 reflect the full spectrum of analytical advances, from breakthroughs in imaging and mass spectrometry to handy tools to enhance our handling of data."
Excillims offers three HPIMS-based instruments: The first, the GA2200, provides IMS-based chemical detection at the point of need, in minutes, rather than the days associated with lab-based techniques. Particularly suited for applications such as cleaning validation on pharmaceutical production lines, the GA2200 is the only standalone HPIMS designed for the GMP environment. The second is a rugged, portable integrated HPIMS-mass spectrometer (MC3100), that brings two-dimensional chemical detection to address unmet field detection challenges. Finally, Excillims also enables ion mobility to be added to a lab for six figures, rather than seven using the MA3100, a HPIMS module that can be added to an existing mass spectrometer.
Ends
About Excellims
Founded in 2005, Excellims Corporation is the world innovator in ion mobility solutions for chemical detection. We provide high speed chemical analysis solutions for use in:
Chemical & Pharmaceutical
Food and Drug Safety
Security and Forensic
Excellims developed high performance ion mobility spectrometry (HPIMS) to address the needs of government and industry as they search for better ways of detecting chemical substances with increasing speed and accuracy.
Our analytical tools perform simultaneous separation and detection. Excellims instruments are based on our core technology, high performance ion mobility spectrometry (HPIMS) and HPIMS-MS. HPIMS is well suited for applications requiring robust analysis that need to be performed in challenging environments.
We offer the world's first ESI-HPIMS (DirectSprayTM) systems for liquids that deliver chromatography like separation with simultaneous detection. Quick to change source options add versatility for liquid, solid or gas samples.
We manufacture an entire family of chemical analysis and detection products for research, industry and government.
For media enquiries in the USA
Laura Browne
laura@covalentbonds.com
+1 978 893 9618
For media enquiries in Europe
Contact:
Claire England
claire@covalentbonds.com
+44 (0) 7808 020554