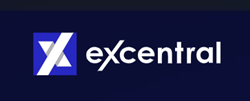 LIMASSOL, Cyprus (PRWEB) February 18, 2021
Due to the roaring success of its live webinar program, leading online brokerage house, eXcentral has decided to announce its schedule for the months of March and April ahead of time, in order to enable an early enrollment process. The future webinars will tackle issues and questions raised by the company's clients, with an emphasis on trading in times of market volatility, as well as provide tools necessary for investment in 2021.
eXcentral's webinar content has continuously enjoyed high popularity, during live sessions and on the brand's YouTube page, where all of the content can be found. Now, eXcentral plans to take things one step further by feeling the traders' pulse and adjusting these sessions accordingly.
"First of all, we'd like to thank our clients for taking part in our webinars, because without them, none of this would have been possible," said eXcentral's spokesperson regarding the news. "Being a reliable broker is all about making sure your traders are equipped with the tools to grow and succeed, so the interest we see in our webinars is a sign that we're doing something right. We invite our loyal clients to keep sending more suggestions and ideas for future webinars, and we promise to pay attention to every request we receive."
Knowledge is power
The mind behind eXcentral's webinar program is Michalis Efthymiou, a CySEC registered financial advisor with an international reputation and years of experience in the market. Together with the company's team of top analysts and advisors, Mr. Efthymiou has crafted a schedule for the next months, which covers all relevant aspects of online trading. Among the future webinars, one will find sessions on managing exposure (March 8th), risk management and leverage (April 26th), pull back specifications (April 5th), and much more.
Traders will get a better understanding of key terms such as pivot points, Bollinger bands, sentimental trading lines and others. "It's a shame that most trading brands out there only care about the technical part of trading, without really paying attention to their users' needs," added the spokesperson. "We believe that our growth as a company must stem from our traders' ability to navigate the markets, and every step we take, we keep this principle in mind. We hope our traders will find our future webinars useful, just like they have in the past, and even more."
About eXcentral
Founded in 2019 by the reputable investment firm Mount Nico Corp Ltd., eXcentral is a trading brand fully licensed and regulated by the Cyprus Securities and Exchange Commission (CySEC), supplying trading services all across Europe and the world. All of the company's traders benefit from advantages exclusive to eXcentral and crucial to secure trading, such as stop outs and negative balance protection. The brand's support team is available via phone, email, chat and direct messaging for assistance on any matter. Aside from the webinars, eXcentral also offers eBooks, video tutorials, interactive courses and other educational tools.
###