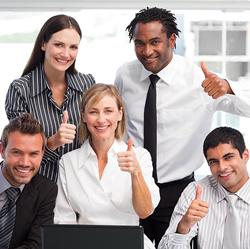 The Exchange to Microsoft 365 migration process can be complex. Avoid migration failure by knowing what to expect, planning carefully, and involving the right migration team members.
HOBOKEN, N.J. (PRWEB) December 15, 2022
Messaging Architects, an eMazzanti Technologies Company and Exchange to Microsoft 365 migration expert, shares Exchange to Microsoft 365 migration tips in a new article. The informative article first presents the benefits of an Exchange to Microsoft 365 migration, including anywhere access, enhanced collaboration, and scalability.
The author then identifies migration options, including cutover, staged and hybrid migrations. After encouraging readers to first prepare the Microsoft 365 environment, he shares four common migration failure scenarios to avoid. Those discussed include insufficient bandwidth, migrating too many mailboxes at once, and neglecting the end user.
"The Exchange to Microsoft 365 migration process can be complex," stated Greg Smith, Vice President of Services Delivery at Messaging Architects. "Avoid migration failure by knowing what to expect, planning carefully, and involving the right migration team members."
Below are a few excerpts from the article, "Exchange to Microsoft 365 Migration Tips for a Seamless Transition."
Take Time to Prepare the Microsoft 365 Environment
"Before moving any data over to the new system, take time to thoughtfully prepare the destination environment. This will involve talking with business stakeholders to determine workflows and how data should be structured. You will need to purchase the right type and number of licenses. And you will need to set up users and associated permissions."
"Migration also presents a good time to take a close look at the cyber security and information governance features in Microsoft 365. With proper configuration, you can improve data security and governance right from the start."
Avoid Common Migration Failure Scenarios
"Insufficient bandwidth – Microsoft 365 operates primarily in the cloud. As a result, the migration process consumes a fair amount of bandwidth. Make sure you have enough bandwidth. In addition, conduct file migration outside of business hours and make sure that no maintenance tasks are running during the migration."
"Migrating too many mailboxes at once – For a staged or hybrid migration, you will need to find the optimal number of mailboxes to migrate simultaneously. Migrating too much data at once will slow down the process."
Exchange Migration Experts
Achieving a smooth Exchange to Microsoft 365 migration depends on gathering the right team members from the beginning of the process. That includes business stakeholders, as well as IT. It should also include migration experts. The migration consultants at Messaging Architects bring deep experience with Exchange to Microsoft 365 migrations. They help migration teams with all aspects of the migration.
Have you read?
GroupWise to Microsoft 365 Migration Basics
How to Prepare for Microsoft 365 Migration Success
About Messaging Architects
Messaging Architects specializes in effectively managing and securing an organization's most precious asset, its information. With over 20 years of information management and technology consulting experience, the Messaging Architects team has provided corporations, educational intuitions, health care facilities and nonprofits with methodologies, procedures, and technology to keep their data organized, compliant and secure.
About eMazzanti Technologies
eMazzanti's team of trained, certified IT experts rapidly deliver increased revenue growth, data security and productivity for clients ranging from law firms to high-end global retailers, expertly providing advanced cyber security, retail and payment technology, digital marketing services, cloud and mobile solutions, multi-site implementations, 24×7 outsourced network management, remote monitoring, and support.
eMazzanti has made the Inc. 5000 list 9X, is a 4X Microsoft Partner of the Year, the #1 ranked NYC area MSP, NJ Business of the Year and 5X WatchGuard Partner of the Year! Contact: 1-866-362-9926, info@emazzanti.net or http://www.emazzanti.net Twitter: @emazzanti Facebook: Facebook.com/emazzantitechnologies.