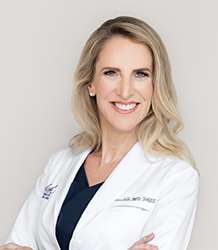 "SWIM breast reconstruction is a great alternative to going flat; it gives patients an aesthetic outcome, rather than leaving them looking sunken and concaved." - Dr. Lisa Cassileth
BEVERLY HILLS, Calif. (PRWEB) November 01, 2019
Industry-leading Beverly Hills plastic and reconstructive surgeon, Lisa Cassileth MD, FACS and breast surgeon Heather Richardson, MD, FACS have created a revolutionary new breast reconstruction technique called SWIM.
What Makes It Unique?
The procedure uses the patient's tissue and fat to recreate the breast after mastectomy, for an implant-free, "natural" breast reconstruction.
What is SWIM Breast Reconstruction?
SWIM stands for skin-sparing wise-pattern internal mammary perforator and is taking breast cancer reconstruction options to exciting new levels for women undergoing mastectomy.
This revolutionary new technique invented by Dr. Lisa Cassileth, and Dr. Heather Richardson (of Cassileth Plastic Surgery & Skin Care and Bedford Breast Center), combines a nipple-sparing mastectomy with a breast reduction for a no-implant, no-free-flap breast reconstruction. All breast mammary tissue is removed and the leftover skin and fat from the patient's original breast and surrounding area is folded to create a new breast.
Unlike traditional flap surgeries, no muscle is sacrificed and no abdominal, back, or buttocks tissue is transferred. This is an excellent option for women who do not want to undergo extensive surgery and incisions and the long recovery of traditional flap procedures. What is amazing about this new breast reconstruction procedure is the ability to preserve blood flow to the nipple and utilize the excess subcutaneous fat traditionally discarded in mastectomy to recreate a new breast without the need for a breast implant.
Who Is a Candidate for SWIM Breast Reconstruction?
This procedure can be performed on patients with moderate to large breasts and is an excellent option for women who have had radiation, have large pendulous breasts, have had medical problems, and those who have been told by their doctors that they are not good candidates for traditional breast reconstruction.
Cassileth Plastic Surgery & Skin Care is a top Beverly Hills plastic surgery practice and med spa specializing in one-stage, direct-to-implant breast reconstruction and SWIM breast reconstruction. Founder Dr. Lisa Cassileth is an innovator and pioneer in breast reconstruction and has been practicing plastic and reconstructive surgery in Beverly Hills for over 16 years. Her reputation for repairing failed cosmetic and reconstructive surgeries attracts patients from all over the United States and throughout the world.
Bedford Breast Center is a leading breast center in Beverly Hills, founded by Dr. Lisa Cassileth, and helmed by breast surgeon Dr. Heather Richardson and surgical oncologist Dr. Leslie Memsic. The surgeons of Bedford Breast Center offer advanced breast surgery procedures that deliver beautiful results, because "breast cancer doesn't have to mean a loss of sexuality, femininity, or self-confidence,'' says Dr. Cassileth.
For more information on SWIM Breast Reconstruction, visit http://www.drcassileth.com.
Media contact: Wendy Cassileth Tel: (310) 278-8200 Email: info@cassileth.com