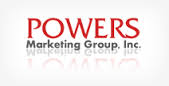 Get the best exclusive mortgage leads from Powers Marketing Group.
(PRWEB) February 19, 2014
A new contract between the country's largest lead provider and America's leading SEO company is now underway. The internet marketing company is contracted to increase traffic and interest of prospective home buyers. The new leads are going to be sold as an internet lead, aged lead or exclusive hot transfer mortgage lead. This new reality for the mortgage industry as it makes the mortgage live transfer an interesting play for the industry. When an outsourced call center does basic qualifying for mortgage firms and then warm transfers the call, loan originators are able to focus on high quality applications that convert at higher percentages. The mortgage live transfer campaign comes with a call log and recording panel for managerial review that we believe helps sales managers review leads, and helps to ensure proper scripting, and helps coach loan originators. The campaigns are organized around scheduled hours, time zone, leads per day and states that leads come from. The mortgage live transfer campaign would be a good fit for a portion of any mortgage firms marketing. To learn more about the exclusive mortgage leads for sale visit, http://powersmarketinggroup.com/mortgage-leads/
For mortgage companies that do not mid a little competition Powers Marketing Group also offer semi-exclusive leads. Semi-exclusive mortgage leads are shared internet purchase or refinance mortgage loan leads that are recent inquires. These leads are shared by as many as 3-5 additional companies and are much less expensive than an exclusive lead. These internet leads are generated using organic traffic, email, pay per click and search strategies. Semi-exclusive mortgage loan Internet leads will always make up a large portion of the refinance and purchase loan leads in the marketplace. If a mortgage company is not receiving enough referrals from Realtors, semi-exclusive internet purchase loan leads are the next best thing, and come with a reduced cost due to multiple buyers. More purchase loan leads for the money is not a bad thing, and since most mortgage companies are looking to make new real estate agent relationships, sending new pre-approved clients to them would be a great start.
The marketing firm's new contract with internet marketing firm is to help assist the company in generating more quality internet leads for their clients. Powers Marketing Group plans to use the top internet marketer in the country form KnackMedia.com to assist in finding homeowners looking to refinance, or for new home buyers. Powers Marketing Group in conjunction with the SEO company, plan generating many new clients from the new arrangement. More can be learned by contacting the company directly and speaking to a lead acquisition specialist here, (888) 288-4825
About The Company: Powers Marketing Group knows all about finding clients. The marketing company makes it their business to learn everything they can about potential customers including where they are and the best methods to finding them. From mail campaigns to online ads to television and radio commercials, Powers Marketing Group can build a company's marketing campaign from scratch to get the results their partners deserve.
Contact: Billie Powers
Phone: (888) 288-4825