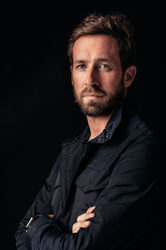 "The world is more unpredictable than ever, but now we have the opportunity to get results by putting the 5 #NoMatterWhat practices in place. Together, we'll create a world where leaders are unleashed to create breakthrough results any time, anywhere, #NoMatterWhat." - Sterling Hawkins
MEMPHIS, Tenn. (PRWEB) December 16, 2020
Executive Speakers Bureau announces its new partnership with keynote speaker Sterling Hawkins. Sterling is a top-rated keynote speaker on the #NoMatterWhat approach driving growth innovation and results, regardless of what's happening in the world. He shows audiences, by example, how to develop innovative thinking to gain perspective, clarity, and take profits to the next level.
Hawkins #NoMatterWhat Movement isn't about teaching you something new; but rather developing you and your core skills to operate effectively and dependably inside any chaos the world brings. Sterling's keynotes are not only relatable but fun-filled and proven to make a difference for companies and individuals around the world. If you're looking to achieve breakthrough, transformational growth in a public company boardroom or in a stadium with thousands of team-members, Sterling will teach them to get the big results they want #NoMatterWhat and inspire them to step into action immediately.
As 2020 comes to a close and we are gearing up with new hope in the new year, Sterling has launched the 10 Days to Get Results #NoMatterWhat Challenge. This is a free opportunity to learn first-hand and take action on Sterling's five frameworks that will change the way you view challenges and will enable you to execute in a way that will lead to results. Sign up today for this free challenge and be prepared to complete step-by-step challenges each day and take advantage of story-driven content that will inspire and motivate you to achieve your goals in 2021 #NoMatterWhat.
Sterling Hawkins is a certified virtual speaker and is available for both virtual and in-person speaking and training engagements. To check his fees and availability, visit executivespeakers.com or call (901) 754-9404.
ABOUT STERLING HAWKINS
Sterling is an internationally-recognized thought leader who has given a widely viewed TED talk on the topic of discomfort being necessary for innovation. In 2004, Sterling co-founded, launched and sold his first technology company, Convena, where he developed innovative approaches to beat competition, handle high-growth and achieve performance no matter the obstacles. He went on to be involved with the launch, growth and/or investment in over 50 companies. Sterling's speech topics range from disruption and innovation, to breakthrough performance #NoMatterWhat and the future of commerce. You can learn more about Sterling by visiting his blog, or following him on social media:
LinkedIn
Twitter
Facebook
Instagram
YouTube
ABOUT EXECUTIVE SPEAKERS BUREAU
Executive Speakers Bureau is proud to exclusively represent Sterling Hawkins for all keynote speaking engagements. Executive Speakers Bureau is a full-service speakers bureau, taking pride in our ability to provide world-class service as well as our ability to deliver today's foremost professional speakers and expert trainers to clients around the world. It is our commitment to provide our clients with unparalleled service, access to hundreds of motivational speakers worldwide and individualized personal attention. For more information, visit http://www.executivespeakers.com or call us at (901) 754-9404.