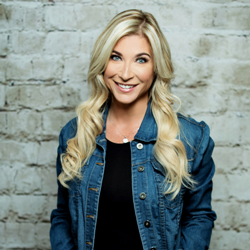 MEMPHIS, Tenn. (PRWEB) September 17, 2020
How can leaders build and maintain trust and connection in the digital world?
Join us for this enlightening webinar to learn the insider techniques that will help you increase your credibility, confidence, and trustworthiness online within seconds.
Pamela Barnum is a former undercover police officer and federal prosecuting attorney who will share will share a few of her secrets on how to build "3D Trust in a 2D World" that you can immediately put to work. She helps organizations increase trust and improve negotiation outcomes using insider nonverbal communication skills. As a body language expert and trust strategist, Pamela delivers techniques once thought of as a "secret second language" that participants can begin using immediately.
When you take decades of experience which includes a unique background of working deep undercover in the drug enforcement section, followed by a rewarding legal career, you get real-world strategies that help participants crack the code on deception and increase trust using proven field-tested techniques.
Pamela shares her experience, research, and expertise with humor, candor, and energy; blending actionable strategies with memorable stories.
ABOUT EXECUTIVE SPEAKERS BUREAU
Executive Speakers Bureau is proud to exclusively represent Pamela Barnum for all keynote speaking engagements. We are a full-service speakers bureau, taking pride in our ability to provide world-class service as well as our ability to deliver today's foremost professional speakers and expert trainers to clients around the world. It is our commitment to provide our clients with unparalleled service, access to hundreds of motivational speakers worldwide and individualized personal attention. For more information, visit http://www.executivespeakers.com or call us at (901) 754-9404.