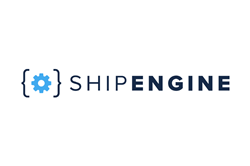 AUSTIN, Texas (PRWEB) March 31, 2020
ShipEngine, a multi-carrier shipping API with best-in-class shipping functionality, has announced the launch of a Total Landed Cost API that greatly simplifies and streamlines cross-border and international shipping efforts. This API allows users to calculate a total landed cost (including duties and taxes) and then print labels for shipping parcels abroad. ShipEngine can also assist with generating harmonized tariff codes for users that don't currently have them.
Many e-commerce brands and platforms look to foreign countries as they grow and consider moving into new markets. Too often, international shipping challenges hold them back from realizing their full growth potential. Navigating the complexities of duties and taxes, plus calculating total landed costs, can be expensive and time-consuming without the right tools.
ShipEngine is now providing the tools needed to reduce friction and streamline movement into global e-commerce markets. When using the new Total Landed Cost API, ShipEngine users will be able to generate a total landed cost based on their harmonized tariff codes. If users need to identify the right harmonized tariff codes for their products, ShipEngine can now provide them.
Customizable endpoints also allow for the ability to set rules around which services to use when shipping specific products to certain countries. These endpoints also extend a range of shipping options and costs to both ShipEngine users and their customers in an effort to improve fee transparency and provide the cheapest way to ship internationally.
These new cross-border features join ShipEngine's existing suite of powerful APIs, which enable users to easily automate and optimize their shipping workflows — from international package tracking to real-time address verification.
When using ShipEngine's Total Landed Cost API, brands and platforms can ensure that their international businesses are generating a sustainable revenue stream for continued growth. These new international shipping tools are currently available to users shipping from the United States, Australia, Canada, and the United Kingdom.
"The brands and platforms we serve count on ShipEngine to fully meet their needs as they scale and grow over time," said ShipEngine General Manager James Gagliardi. "By launching these cross-border and international shipping features, we ensure that ShipEngine can continue supporting users as they explore opportunities to expand into new markets."
The launch of the Total Landed Cost API is only the first phase of ShipEngine's cross-border and international shipping plans. In the coming months, ShipEngine will also expand access to these new features to shippers from other countries around the world.
About ShipEngine
ShipEngine is a multi-carrier shipping platform that provides best-in-class shipping functionality directly to e-commerce stores, logistics and warehouse providers, system integrators, e-commerce application integrators, and new application developers. Built specifically for developers, ShipEngine's robust set of shipping APIs enable developers to build custom workflows within their own platforms and streamline the e-commerce fulfilment process with real-time label generation, rate quoting, parcel tracking, and address validation. ShipEngine supports carriers across the United States, Europe, Canada, and Australia, including USPS, FedEx, UPS, DHL, and many more. ShipEngine is a wholly-owned subsidiary of Stamps.com (Nasdaq: STMP). For more information, visit https://www.shipengine.com.