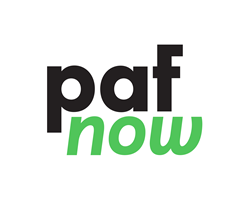 Despite a difficult environment for PAF, 2020 was characterized by innovation and expansion. I can't thank our customers enough for their loyalty during these turbulent times.
DARMSTADT, Germany and ANN ARBOR, Mich. (PRWEB) February 03, 2021
The Process Analytics Factory (PAF), a leading Process Mining provider based in Darmstadt, Germany, has closed the 2020 financial year with extensive growth in international markets. Particularly in North America, expansion was driven at all levels. PAF is the first company in the world to integrate Process Mining technology into the world's leading BI and Analytics platform, Microsoft Power BI. Customers include companies from a wide range of industries, including Air Canada, Cisco Systems, Coop, Daimler, EnBW, EVONIK, Future Pipe Industries, Otto Group, Viessmann and Würth.
Continuous Innovation
In addition to the expansion of the international team and the launch of a global partner program, the development of PAFnow Enterprise Editions around topics such as Audit & Compliance, Business Process Management (BPM), Operational Excellence and Robotic Process Automation (RPA) in particular further accelerated growth in the 2020 financial year. The PAFnow Enterprise Editions are pre-structured best practices of PAFnow Process Mining that are precisely tailored to the corresponding user requirements and thus accelerate the use of PAFnow across all end-to-end processes.
In addition, many existing and new customers continued to transform, optimize and automate their business processes through the use of PAFnow - despite the uncertain economic situation due to the Corona pandemic.
"Despite a difficult environment for PAF, 2020 was characterized by innovation and expansion. With our new PAFnow Enterprise editions, companies can get started with Process Mining and immediate real-time optimization even faster than before. Especially during the pandemic, Process Mining - embedded in Microsoft Power Platform, the leading enterprise platform for BI, Analytics and Automation - has proven to be a real powerhouse for the digital transformation of enterprises. At this point, I can't thank our customers enough for their loyalty during these turbulent times and for their trust in our solution. In short, we are very grateful that we have been able to grow so quickly and at the same time so sustainably," comments PAF CEO Tobias Rother on the 2020 financial year.
Growth and Momentum
Another milestone in the company's history was its participation in the German Accelerator program, which opened the door to the US market for PAF. With the establishment of its own PAF subsidiary in the USA in 2020, PAF was also able to further accelerate its international expansion, which initially focused in particular on North America.
Other highlights include the close cooperation with Microsoft: "In 2020, we experienced what a combined approach of Process Mining and RPA can do in terms of project success. We are all the more pleased that Microsoft sees PAF as one of its most important partners for Power Automate and the Power Platform, especially when it comes to accelerating automation in companies," says Dr. Timo Nolle, CTO and EVP of PAF.
In addition, PAF was able to further expand its "Process Mining as a Service" offering in 2020 in close cooperation with strategic partners. Unlike a large number of providers, PAF relies on the provision of Process Mining as a Service by auditing companies and strategic cooperation partners, which provide users with direct and convenient access to Process Mining results.
Global Democratization of Process Mining
PAF CEO Tobias Rother continues to see a trend towards the democratization of Process Mining, i.e. the direct process optimization by process owners in companies: "In 2021, we will continue to drive the democratization of Process Mining. The interoperability of PAFnow and the Microsoft Power Platform plays a key role here: PAFnow users can already convert Process Mining findings directly into better processes via actions and automation. Companies benefit in particular from a fast return on assets, the protection of software investments already made, and the protection of their data."
What is PAFnow?
PAFnow is a Process Mining Tool completely integrated in Microsoft Power BI and Microsoft Office 365 for the analysis, visualization and optimization of almost any process. This gives PAF a unique selling point and a competitive advantage: 97 percent of Fortune 500 companies already use Microsoft Power BI.