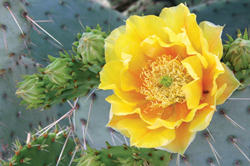 SCOTTSDALE, Ariz. (PRWEB) February 11, 2021
Springtime in Scottsdale blooms with thrilling outdoor activities, fresh resort experiences, wellness retreats and new additions to the first-rate food scene. Though things will look a bit different this spring – when this Sonoran Desert destination is typically known for its large-scale sporting events, flurry of activity and bustling energy downtown – Scottsdale still boasts plenty of sunshine and excitement for locals and visitors alike.
SPA ESCAPES

RESORT SCENE
THE BIG NEWS: Scottsdale welcomed the area's first-ever Dark Sky Zone resort on Oct. 20, ADERO. The six-story, 177-room property perched high in the desert features signature restaurant, CIELO, and grab 'n go Spa café, Revive. Debuting on property on Feb. 11 is Skytop Lounge, an al fresco dining experience placed on the lawn overlooking the canyon and below the stars. The outdoor cocktail lounge will offer delectable bites and astro-inspired cocktails, such as the "Dark Sky."
FIVE MORE STAYS:

EVENTS + PRIVATE EXPERIENCES
THE BIG NEWS: Golf fanatics rejoice; the Waste Management Phoenix Open returns Feb. 1-7 at TPC Scottsdale. The legendary 16th hole will also live on at the 86th edition of "The People's Open," though modified from previous years. With limited fans in attendance, the scaled-down, one-level, open-air venue will offer limited ticket packages for fans who want to stay seated at the 16th hole. COVID safety protocols will be enforced throughout the entire tournament.
MORE THINGS TO DO:

FRESH BITES
THE BIG NEWS: Amid the pandemic, Scottsdale has continued to defy the odds with the opening and sustaining of myriad new restaurants since spring 2020 – including Pizzeria Virtú, FRANCINE and Benjamin's Upstairs to name a few, just in the downtown area alone. The city's business owners have also found new ways to dine safely and make up for lost revenue during temporary shutdowns with new allowances from the Governor's office as of Dec. 2, 2020, for restaurants to expand outdoor seating into parking lots and sidewalks, as seen in many major US cities.
FIVE NEW WAYS TO SIP + SAVOR:

For more Scottsdale travel news and story ideas, visit http://www.scottsdalepressroom.com. For more information about Scottsdale's commitment to keeping residents and visitors safe, visit the "Be Safe Scottsdale" page.
###
MEDIA CONTACTS:
Laura McMurchie, Vice President of Communications
480-429-2253, lmcmurchie@experiencescottsdale.com
Christina La Porte, Director of Communications
480-889-2709, claporte@experiencescottsdale.com
Emily Lawrence, Communications Manager
480-424-1958, elawrence@experiencescottsdale.com
Megan Sawyer, Communications Coordinator
480-889-2716, msawyer@experiencescottsdale.com