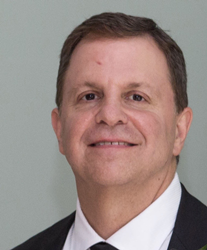 When you go through a family crisis, the last thing you should have to worry about is what you do with a person's stuff. When you work with Caring Transitions, you can take that stress off your shoulders so you can focus on spending time with your loved ones. - Tony Mauro
LEBANON, N.J. (PRWEB) September 09, 2020
Tony Mauro is pleased to announce that he's combining his personal experience and his business background to launching a new senior-focused relocation and estate clearing company – Caring Transitions of Lebanon.
Caring Transitions' specially-trained professionals handle decluttering, organizing, packing, moving, resettling, in-home estate sales and online auctions, home clean-outs, estate clearing and preparing homes for market. Caring Transitions of Lebanon serves Budd Lake, Califon, Flanders, Hackettstown, Long Valley, Oxford, Port Murray, Washington, Pottersville, Annandale, Asbury, Bloomsbury, Clinton, Flemington, Lebanon, Oldwick, Whitehouse Station and Glen Gardner.
"My parents live in Pennsylvania and my mom died last year. Packing up her belongings was extremely difficult for our family. My brother, sister and I all live out of town, which added to the challenges. What we needed was a compassionate, objective company to help. We needed Caring Transitions," Mauro said. "I'm looking forward to using that experience – and my professional background – to help families in my area through the transitions they are facing."
Caring Transitions' services are perfect for managing the many aspects of a senior move, including assisting with the process of downsizing to provide a safer living situation, as well as for busy families and people clearing out the home of a loved one who has moved into assisted care or passed away. All of Caring Transitions' services are customizable, so clients choose the solution that best fits their needs.
Mauro, who is a Certified Senior Relocation and Transitions Specialist, is an experienced business leader. Before Caring Transitions, Mauro was also the COO for Barneys New York. He also formerly worked as the Global Director of Logistics for Gucci Group and the COO for Gucci America.
"As I was going through the experience with my family, I also knew I wanted to leave corporate life and make a difference, so I was thinking about what my next step would be. I have bought the annual Entrepreneur Magazine Franchise 500 issue for years and, as I was looking through the opportunities, I found Caring Transitions and it was an 'ah hah' moment. Between my time in retail, my experience in logistics and my personal experience, Caring Transitions was the perfect fit," Mauro said.
"When you go through a family crisis, the last thing you should have to worry about is what you do with a person's stuff. When you work with Caring Transitions, you can take that stress off your shoulders so you can focus on spending time with your loved ones," he added.
Caring Transitions of Lebanon is bonded and insured and employees are background checked. For additional information, call 908-867-8989, email TMauro@CaringTransitions.com or visit http://www.CaringTransitionsLebanonNJ.com.