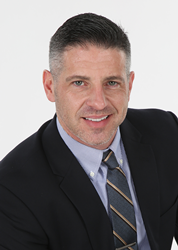 I am looking forward to working with business owners and company leaders to learn about their business, help them define their goals, assist them with the creation of a strategic plan to reach those goals, and then keep them accountable for progress along the way. - Paul Conant
SCOTTSDALE, Ariz. (PRWEB) April 07, 2020
Paul Conant has been advising business owners and company leaders since he started working with technology in the 1980s, but as he worked his way into business management positions and then built his own marketing company. He found that many business owners had the same challenge: they wanted to focus on marketing, sales and growth when really the business needed organization, structure and systems support first.
Although Conant was always willing to help coach business owners on ways to make improvements, he's looking forward to being able to offer that support full time as the owner of his new business – The Growth Coach of Scottsdale.
The Growth Coach is the largest provider of affordable group coaching workshops in the nation, but coaches also offer group and one-on-one coaching for sales professionals, managers, management teams, self-employed professionals and more through a wide variety of programs via three industry-leading series – their Foundational Series, Fundamental Series and Fast Forward Series. The Growth Coach's mission is to help business leaders build more successful businesses and more balanced lives. Conant will be serving clients in Phoenix, Scottsdale, Fountain Hills, Chandler, Tempe and the surrounding areas in Arizona.
"As I was working with businesses on marketing tactics – especially with helping them to be found online – I realized businesses had deeper issues. For example, if you have a website with a phone number, but you don't have an answering service or anyone to take those calls 24/7, then you are missing a huge number of potential leads. There have to be processes in place to handle whatever kinds of marketing, sales or growth strategies you're implementing and, in many cases, there are fundamental structure issues that just need to be worked through. As a Growth Coach, I'm better equipped to help business owners and company leaders navigate and overcome those challenges," Conant said.
Conant started his career in the 1980s when he launched his own electronics repair company and started helping people with digital marketing. He now owns Gizoom Marketing and Smile Esthetics Scottsdale Dental Office and has a background in retail management.
As a Growth Coach, Conant is certified in The Strategic Mindset coaching process, which adheres to the standards, practices and policies that the International Coaching Federation has set forth in their Code of Professional Standards and Ethics. The company's landmark Strategic Mindset Process is so effective that it comes with a money-back guarantee.
"So many business owners, especially small business owners, are out there playing whack-a-mole. They are working 80 hours a week and they are exhausted from constantly putting out fires – but they aren't growing their business or finding any great success. They are surviving rather than thriving," Conant said. "As a Growth Coach, I am looking forward to working with business owners and company leaders to learn about their business, help them define their goals, assist them with the creation of a strategic plan to reach those goals, and then keep them accountable for progress along the way. I'm excited to help people slow down, step back and do more than survive."
The Growth Coach, founded in Cincinnati, Ohio, sold its first franchise in 2003, but its leaders have a successful 20-year track record of helping business leaders find success and balance. Today the business and sales coaching franchise is in more than 100 markets worldwide. The Growth Coach was included in Bond's "Top 100 Franchises" and recognized in Entrepreneur Magazine's "Franchise 500" and "Best of the Best," in USA Today and has been featured on FOX, CBS and NBC.
For more information about how The Growth Coach of Scottsdale can help you and your business, call (480) 750-7613, email PConant@TheGrowthCoach.com or visit http://www.TheGrowthCoachScottsdale.com.