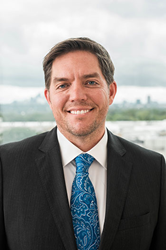 "If the before and after images look too good to be true, they probably are. Patients really have to make their decisions based primarily on a surgeon's reputation," says Dr. Ben Stong.
ATLANTA (PRWEB) September 08, 2021
Prospective patients have a host of challenges when evaluating the pre-op and post-op results of a doctor's cosmetic surgery patients. "Before and after" images on social media platforms such as Instagram are regularly accepted by patients as a realistic result of surgery. Therefore, they are often one of the most powerful marketing tools for medical practices to impress and recruit patients.
But what if such photos have been manipulated to make the results look better than they do in real life?
Even though ethical standards on this issue have been established by organizations such as The American Society of Plastic Surgeons, there is currently no accepted tool or protocol for verifying the authenticity of before and after surgical photos. And all the while many medical practices continue to manipulate photos and present them to prospective patients.
"If the before and after images look too good to be true, they probably are. Patients really have to make their decisions based primarily on a surgeon's reputation, the recommendations of other patients, and viewing honest before and after photos," says Dr. Ben Stong. "Picking doctors from social media and interpreting their numbers of followers, likes and views as a reflection of their strength as a surgeon opens patients up to a lot of unnecessary risk. Instagram, for instance, is just an entertainment platform, not one meant for making medical or scientific decisions, and uses filters to hide imperfections. Additionally, selfies would never be presented as an outcome at a medical meeting with other experts, but millions of patients accept them as real results on social media. Plus, many of the selfies being sent to the doctor may have been digitally manipulated by the patient."
Dr. Stong became more aware of this important issue by a recent Plastic Surgery Research Council study entitled "Artificial Intelligence Facilitated Detection of Digital Manipulation of Aesthetic Photography" which demonstrated how a "neural network algorithm" was required to correctly identify digitally manipulated photos. However, there continues to be no tool or protocol available to consumers to verify before/after photo authenticity.
Concerned plastic surgeons have noted this troubling trend and are attempting to ring the alarm bells so that patients are more aware and can take the proper precautions when trying to identify the surgeon to hire.
Some doctors, like Stong, simply tolerate zero photo manipulation. For example, at his well-respected Atlanta, Georgia practice, Kalos Plastic Surgery (see http://www.kalos-plasticsurgery.com), there is absolutely no photo re-touching or digital enhancement used to "improve" the images or to alter in any way the appearance of the surgical result of their before and after photos.
More about Dr. Benjamin Stong:
Owner of Kalos Facial Plastic Surgery in Atlanta, Georgia, Dr. Benjamin Stong is dual board-certified and fellowship-trained and has earned a strong reputation for his integrity, advanced techniques and natural-looking results when performing plastic surgery procedures, including facelifts, rhinoplasty, eyelid surgery, hair transplantation and more. Dr. Stong achieves balanced results by using innovative and proven techniques in plastic surgery at his state-of-the-art facility. His methods include ways to improve patient comfort, minimize downtime and promote longer lasting outcomes. Dr. Stong also offers the services of The K Spa, his premier med spa with an expansive menu of non-surgical facial rejuvenation services for patients. Kalos Plastic Surgery is located at 371 East Paces Ferry Rd, Suite 850 in Atlanta, Georgia. If you would like more information about a consultation with Dr. Stong or services offered at his practice, please call (404) 963-6665 or visit the website at http://www.kalos-plasticsurgery.com.