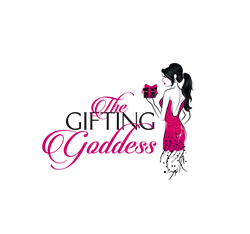 "People have personal shoppers, personal assistants and personal chefs. What the world needs now is more personal gift buyers."
PORTLAND, Ore. (PRWEB) January 23, 2019
TheGiftingGoddess, the first U.S. site devoted to finding the perfect gift for anyone from that special someone to a client or prospect, launched today. In celebration of the site's debut, it is offering TheGiftingGoddess' Valentine's Day Package, valued at $99, for just $10 when you order before February 1. That's right: you can get your Valentine the perfect gift—and have a professional shopper to go out and find it—for your budget plus just $10.
TheGiftingGoddess is great for busy professionals or people who just need a little creative help when it comes to finding the perfect gift.
"People have personal shoppers, personal assistants and personal chefs. What the world needs now is more personal gift buyers," says TheGiftingGoddess Chief Executive Office Nicole Schaefer. "Buying gifts can be hard and time-consuming—especially when you've known someone a long time and you feel like you're out of ideas, or when you don't know a colleague, client or sister-in-law well enough to come up with something great. We're expert gift buyers with great taste and a knack for finding special things that fit any recipient."
TheGiftingGoddess offers the following packages. In each case, you set the budget and they find the gifts. Gift wrapping can be added for an additional cost, depending on the package.

Basic ($0 Limited-Time Offer, with GETMYGIFT at Checkout) – 1-2 gifts for 1 person
Classic ($45) – 1-2 gifts for 2-3 people
Family ($65) – 1-2 gifts for 3 or more people.
Anniversary ($150) – Includes gift wrapping and flowers, upon request.
Birthday ($39.99) – Add balloons and gift wrapping for $29.99-$59.99.
Card ($10) – Handmade or store bought—your choice!
Bachelorette / Bachelor ($75) – One of TheGiftingGoddess' specialties.
Children's Gifts ($29.99) – 1-2 gifts for 1 child.
Graduation ($60) – 1 gift for 1 graduate.
Wedding ($150) – No registry—or at least nothing left on it you want to buy the happy couple? No problem!
Movie Lovers ($99.99) – Movie tickets, DVDs/Blu-Rays, and other special memorabilia.
Pet Lovers ($109) – A calendar of photos of their pets, if available, and more!
Crafter's Package ($199) – For anyone who loves Michael's, JOANN or Craft Warehouse.
In addition, the site offers monthly subscription options for those who buy a lot of gifts for clients, prospects, colleagues, extended families, etc. The subscription prices, which are for the gift consultant's fee for unlimited, personalized gift hunting but do not include the cost of gifts, are as follows:

1 Month ($99)
3 Month ($79) – most popular option
6 Month ($59)
12 Month ($39)
"Whether you're a successful real estate agent who needs to buy a lot of closing gifts, a new business director who needs to woo a lot of prospects, or just a generous person with a lot of friends and family, the subscription packages are a great way to outsource some of your ongoing work to an expert, to free up more of your time for other tasks," Schaefer says. "Our gifts are inspired and creative, and we know how to find the perfect gift for any budget—or just go hunt down the perfect $500 bottle of red wine based on recent reviews, if that's what you want."
For more information, visit https://www.thegiftinggoddess.com/
###
About TheGiftingGoddess
TheGiftingGoddess is the first U.S. site devoted to finding the perfect gift for anyone, from that special someone to a client. Designed for busy professionals who want to free up more time by hiring an expert, or people who just need a little creative help when it comes to finding the perfect gift, TheGiftingGoddess helps find the best gifts that fit any budget and any recipient. A variety of packages and monthly subscriptions are available, from $25 to $150.
Media Contact:
April White
President, Trust Relations
april@trustrelations.agency
323-216-8589