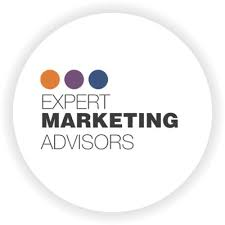 "Through our relentless focus on client success that requires us to stay at the forefront of marketing trends, we have become the trusted standard in marketing support across technology startups and global enterprises." -- Courtney Kehl, Founder and CEO of Expert Marketing Advisors
REDWOOD CITY, Calif. (PRWEB) December 05, 2019
Expert Marketing Advisors, the essential marketing alliance for brands inspiring customer experiences, today announced it achieved accelerated momentum led by doubling its client and employee growth. Following its year of tremendous growth, Expert Marketing Advisors announced Anh Nguyen as Chief Operating Officer.
Executing on a strategy laid out following its inception in 2017, Expert Marketing Advisors expanded its reach throughout 2019 to help clients achieve exceptional marketing outcomes. This continued company momentum underscores the significant market opportunity and demand for an alliance of seasoned marketing experts working alongside tech businesses to elevate brand awareness and demand.
"Our rapid growth is the result of our dominant position in the B-2-B marketing technology space. Through our relentless focus on client success that requires us to stay at the forefront of marketing trends, we have become the trusted standard in marketing support across technology startups and global enterprises," said Courtney Kehl, Founder and CEO of Expert Marketing Advisors. "Over the past year, we have invested heavily in building our team of experts that enables businesses of all sizes to maximize their marketing return. As a result, we have emerged as the essential marketing support for companies with big goals."
As part of this year's growth, Expert Marketing Advisors has achieved a number of major milestones, including:

Exceptional Business Performance: Expert Marketing Advisors reports double-digit topline growth year-over-year in 2019. The company more than doubled its client base with key wins including Vexata, acquired by StorCentric, and Arrcus, Opsani and Aporeto - all recognized as one of the most promising global startups by CNBC. The company experts led presentations at premier conferences and will deliver another at Dreamforce.
Geographic Expansion and Employee Growth: In 2019, Expert Marketing Advisors doubled its employee count and expanded its presence with employees located across the west and east coasts, home to major tech companies and key clients.
Expansion of Marketing Services: Expert Marketing Advisors launched new business services including the Foundation, Business and Accelerated package s that help clients scale at the speed they need by selecting the services that best fit their go-to-market strategy.
New COO Hire: Anh Nguyen joined Expert Marketing Advisors with more than 10 years of operating leadership experience. She served previously as Sales Operations & Office Manager for Beam Presence by Suitable Technologies. Her prior positions also include marketing operations lead at Cloud Cruiser, Inc. acquired by Hewlett Packard Enterprise.
"Expert Marketing Advisors is becoming the trusted alliance of marketing experts to startup innovators and leading market enterprises because of its dedication to client success and marketing standards," said Anh Nguyen, COO of Expert Marketing Advisors. "Expert Marketing Advisors' aggressive growth strategy is setting a new industry standard for marketing agencies and I'm very excited to take this role at such a pivotal time for the company."
About Expert Marketing Advisors
Expert Marketing Advisors is a high tech, B-to-B marketing firm dedicated to providing key support for clients across marketing disciplines from SEO/SEM, Demand Generation, Marketing Operations and Program Delivery. With over 20 years of experience, our highly seasoned experts bring your marketing to the next level at a pace that your competition won't be able to match. Working alongside your company, we help you accomplish your goals when you don't have the resources or time. Global brands including SecureAuth, Reputation and Eightfold have trusted their marketing with Expert Marketing Advisors. Follow Expert Marketing Advisors on LinkedIn, Twitter and read our blog.
PR Contact
Celeste Malia
925-708-5636
celeste@expertmarketingadvisors.com